Who gets richer while the poor get poorer?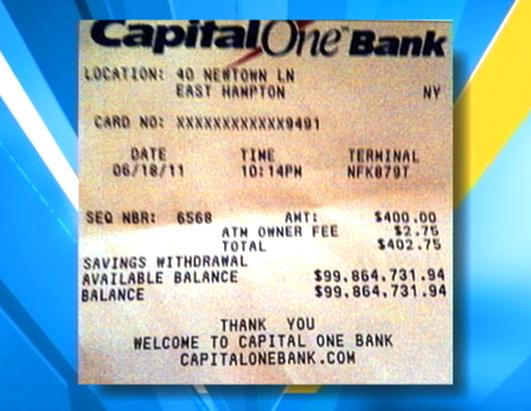 An ATM receipt showing a $100 million account balance was left behind at a Hamptons, Long Island Capital One bank. The receipt, uncovered by Dealbreaker.com, reportedly belongs to billionaire hedge fund manager and Hamptons resident, David Tepper. The ATM slip shows a savings balance of a whopping $99,864,731.94.
What's in your wallet?