19th Century Newcastle upon Tyne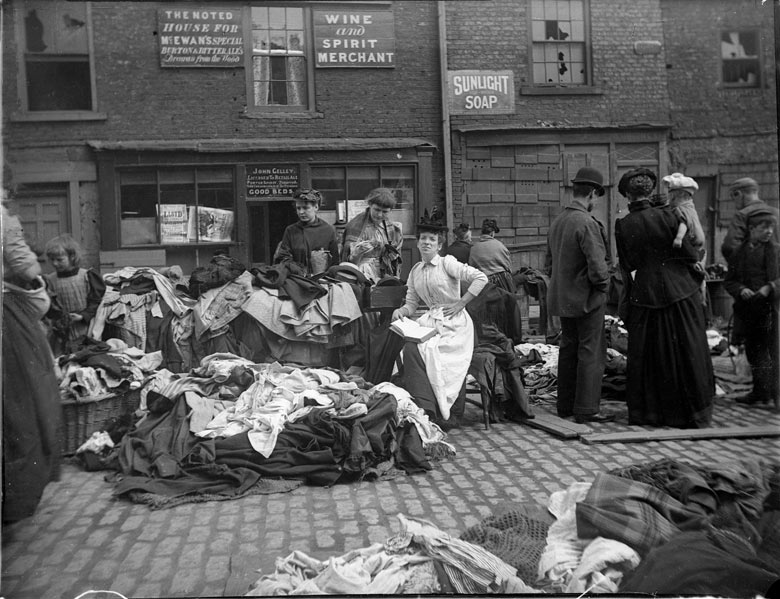 A secondhand clothes seller at Newcastle cloth market reads as customers inspect her goods. A set of original glass negatives showing street scenes of 19th century Newcastle has been found by Aaron Guy, who works at the city's Mining Institute.
I love great historic photos. A record frozen in time by one of the most useful inventions in the last couple of centuries. They needn't be of great events, a history-making dialectic. The ordinary captures my attention, teaches me as much as the so-called important moments. This is one that is so sharp and representational I feel myself slipping back into Newcastle in the 19th Century.