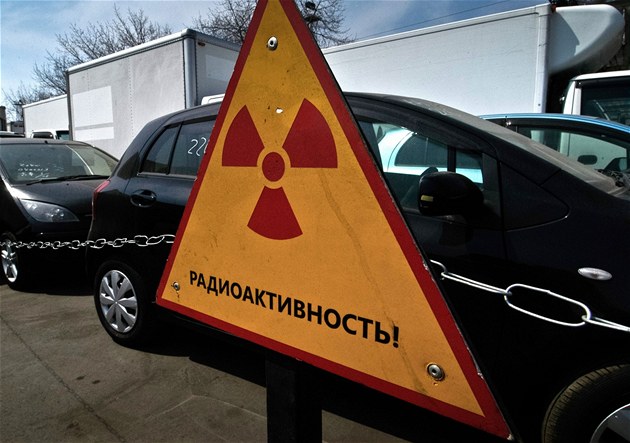 300 radioactive Japanese cars stopped at Russian border
The Customs Department had detected radiation emanating from motor spare parts imported from Japan and the consignment was sent back to Japan.

Customs Media Spokesperson Leslie Gamini said that the radioactive chemical Caesium 137 was detected in the consignment at the Colombo [Sri Lanka] port…He said that equipment installed at the port to detect radiation materiel had detected the chemical emanating from the consignment.
The Customs spokesman said that residue of the chemical had been found from the spare parts and so the consignment was detained at the port and sent back.

He said the consignment had originated from a company operating from close proximity to the Fukushima nuclear power plant which was damaged in a massive earth quake in 2011.

The Customs Department said that while only a small amount of residue was found in the consignment, a major disaster was averted by ensuring the items did not enter the local market.
If you think this is a rare and unique happening, read on:
It certainly won't be the first thing on the minds of Caribbean people when they wake up every day but there is clear evidence that radioactive material from the area in Japan where a nuclear power plant failed after a 2011 tsunami and earthquake is beginning to turn up among commercial imports to the region.
Last month, customs and other enforcement authorities in Jamaica intercepted and quarantined a 40-foot container of vehicle parts destined for the Caribbean trade bloc headquarter nation of Guyana after tests had shown elevated levels of contamination.

That the levels startled authorities into quarantining the container and preparing plans to return it forthwith to Japan is slowly beginning to bring regional customs officials to the reality that other contaminated imports might have slipped through their monitoring net in earlier months.
But that should not have been the case. In late 2012, Jamaican authorities also discovered a passenger mini bus with similarly high levels of radioactive material on a city pier and impounded it as well but that very incident has only now come to light after the transiting Guyana container made news headlines.

Health and customs officials in Guyana say they were only alerted to the fact that Jamaica had saved Guyanese car dealers and owners from actually and unknowingly handling contaminated parts when local Jamaican newspapers exposed the story in the past week.

That country has no Geiger Counter to measure or test imports from Japan or any other affected country for acceptable radiation levels…
Reflect upon the fact that paranoia over terrorists with imaginary superpowers convinced customs agencies around the world to raise capabilities for radiation detection. Those fearfilled delusions are now turning up real threats otherwise undetected because governments consider commercial goods free of danger.
Wonder how much radioactive crap from Chernobyl and other radioactive screw-ups ever crossed into the United States before Islamophobia prompted an upgrade in safety concerns?
Thanks, Mike