Tagged:
Americans for Prosperity
A network of conservative advocacy groups backed by Charles and David Koch aims to spend a staggering $889 million in advance of the next White House election, part of an expansive strategy to build on its 2014 victories that may involve jumping into the Republican primaries.

The massive financial goal was revealed to donors here Monday during an annual winter meeting hosted by Freedom Partners, the tax-exempt business lobby that serves as the hub of the Koch-backed political operation, according to an attendee. The amount is more than double the $407 million that 17 allied groups in the network raised during the 2012 campaign…
The group — which is supported by hundreds of wealthy donors on the right, along with the Kochs — is still debating whether it will spend some of that money in the GOP primaries…GOP Sens. Rand Paul and Marco Rubio — along with Sen. Ted Cruz — discussed what they see as the economy's weak spots at a forum Sunday night at the Freedom Partners conference.
Golly. Did they pretend to care about the weaknesses they refused to aid: crumbling infrastructure, mediocre education, low wages?
The three-day conference was held at a luxury resort perched on a rocky hillside near Palm Springs, Calif., with stunning views of the palm-tree-speckled desert floor below. The event drew 450 attendees, a record number, as well as the largest number of first-time contributors to the network…

Sens. Steve Daines, Joni Ernst, Tom Cotton, Thom Tillis, David Perdue and Cory Gardner were on hand to thank donors…
…Much of the weekend was spent looking ahead to 2016…

The network's influence was underlined by the number of prospective 2016 contenders who flocked to Rancho Mirage to mingle with the deep-pocketed crowd. Scott Walker arrived Saturday from Iowa, after addressing conservative activists at a forum in Des Moines. That night, over an al fresco dinner of filet mignon, the Wisconsin governor thanked the Freedom Partners donors for their past support and touted his efforts to curb state spending.
Right. What conservative in his right mind would spend money on schoolteachers?
Started by Charles Koch in 2003 and originally hosted by Koch Industries, the twice-a-year donor seminars are now sponsored by Freedom Partners.

The network has evolved into a sophisticated political operation that mirrors those of the official parties. Along with its main political advocacy arm, Americans for Prosperity, the network finances groups such as Concerned Veterans for America, the Libre Initiative and Generation Opportunity. Last year, it added a super PAC to its arsenal, but most of the allied groups are nonprofits that do not disclose their donors.
Freedom, Republican-style. Stage-managed transparency, reporters banned from forums, about the only accurate reflection of American history were the organizational names crafted in the Madison Avenue tradition of hypocrisy and political correctness. After all, we were the first country to change the name of our War Department to the Department of Defense. While our government established over 750 military bases around the globe.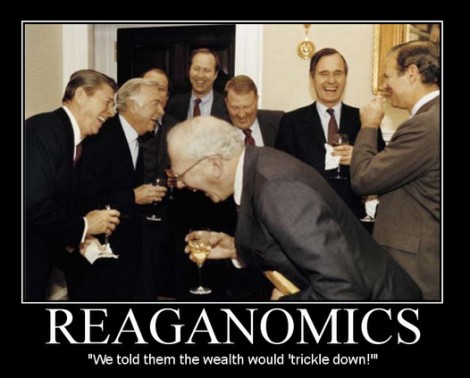 From its perch in a spacious brand-new headquarters blocks from the White House, the Cato Institute has built on its reputation as a venerable libertarian research center unafraid to cross party lines. Now, however, a rift with one of its founding members — the billionaire conservative Charles Koch — is threatening the institute's identity and independence, its leaders say, and is exposing fault lines over Mr. Koch's aggressive and well-financed brand of Republican politics.
The rift has its roots, Cato officials said, in a long-simmering feud over efforts by Mr. Koch and his brother David Koch to install their own people on the institute's 16-member board and to establish a more direct pipeline between Cato and the family's Republican political outlets, including groups that Democrats complain have mounted a multimillion-dollar assault on President Obama. Tensions reached a new level with a lawsuit filed last week by the Kochs against Cato over its governing structure.
"We can't be perceived as a mouthpiece of special interests," Robert A. Levy, chairman of Cato's board, said in an interview. "The Cato Institute as we know it would be destroyed."
At a tense meeting in November at Dulles Airport outside Washington, David Koch and two family emissaries laid out what they described as the "intellectual ammunition" they envisioned that Cato could provide by supplying its brand-name research and scholars to Koch-financed political advocacy groups, according to Mr. Levy.
The one Koch-financed group mentioned by name at the meeting was Americans for Prosperity, which played a major role in the Republicans' 2010 takeover of the House and is now preparing for the November election. Structured as a nonprofit, the group does not have to disclose its donors. It has backed Tea Party groups, organized rallies and paid for negative advertisements, drawing criticism from campaign finance watchdogs and Democrats over the flow of secret money to political causes…
…Mr. Levy said he balked at tightening ties between Cato and the Kochs' advocacy groups, expressing concern that the brothers might try to select Cato's research topics and the timing of its studies. Any perception of political influence could compromise Cato's nonprofit status and stain its credibility, he said in an interview…
"This is an effort by the Kochs to turn the Cato Institute into some sort of auxiliary for the GOP," said Edward H. Crane, who is president of Cato and co-founded it with Charles Koch. "What he is doing now is detrimental to Cato, it's detrimental to Koch Industries, it's detrimental to the libertarian movement."
It's also perfectly consistent with the class-based ideology of people like the Koch Bros. It's their money, they founded the Cato Institute with their money, they own it. Ethics, responsible social practices have nothing to do with the operation of what is supposed to be an independent body that deals thoughtfully with the future of American society.
The Koch Brothers giveth and the Koch Brothers taketh away. That starts with money and concludes with intellectual freedom. Something libertarians always say they care about.
In the debate over Internet neutrality, Tea Party and other conservative activists have aligned their interests with those of major telecommunications companies…
Last month, many of the groups represented at Glenn Beck's rally at the Lincoln Memorial, including Tea Party activists and Americans for Prosperity members, wrote to the Federal Communications Commission asking it to abandon attempts to regulate the Internet.
They oppose net neutrality — the notion that the federal government should establish rules of the road to prevent companies from indiscriminately blocking or slowing traffic for their own competitive advantage.
They asked the agency considering regulating it under Title II of the Communications Act to stop pursuing what they called "a massive regulatory regime that would stifle broadband expansion, create congestion, slow Internet speeds, jeopardize job retention and growth and lead to higher prices for consumers…"
"People no longer think it's strange that the majority of the U.S. House is telling the Federal Communications Commission not to have authority over the dominant 21st century communications platform," said Josh Silver, executive director of Free Press, which advocates net neutrality.
Members of Congress take donations from corporate lobbyists to "fund" their decision-making. Know-nothing teabaggers rely on corporate ideologues to "guide" their feckless activities. Same suit – different street.