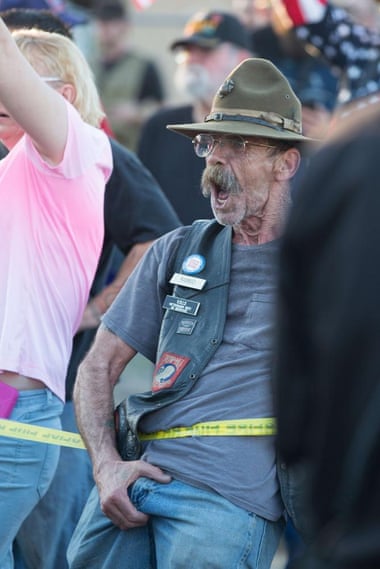 Some of the hundreds of protesters arriving at a Phoenix mosque on Friday evening to demonstrate their first amendment protections carried firearms, American flags and shouted expletives.

As the protesters arrived, they were met by hundreds of members of various religious and community groups, who had already gathered along the sidewalk opposite the entrance to the Islamic Community Center of Phoenix.

"I think this is the real story, not the bigotry," said community center president Usama Shami, of those who offered support. "They're standing against bigotry."
Phoenix police had blocked off most streets in the residential area near the center, where the protest, its two sides separated by a two-way street lined with officers in riot gear, lasted nearly four hours…
"I understand the fears and I understand the hostility," said pastor Bob Hake of the nearby Orangewood Nazarene Church, on Friday. "I think there's a better way to resolve those fears than intimidation and weapons and fear."
The hatred organizer, Jon Ritzheimer wore a bulletproof vest underneath a black T-shirt bearing the phrase "fuck Islam"…Hake said, Ritzheimer had chosen the wrong weapons when he encouraged his protesters to bring firearms on the event's Facebook page.

"This is not a battlefield, this a neighborhood," Hake said.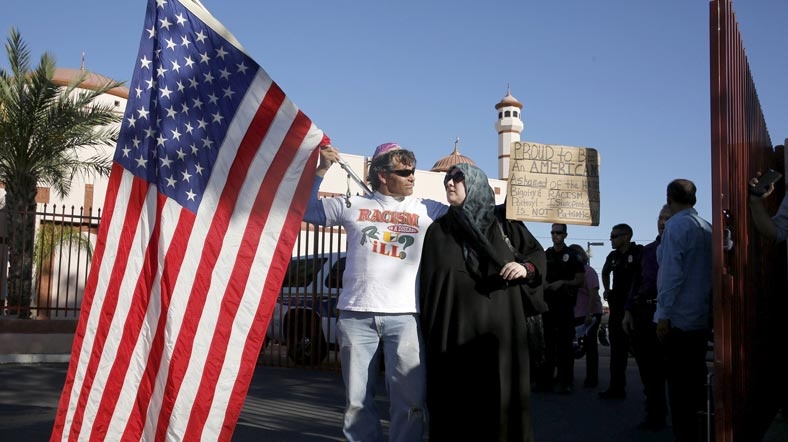 Yes, there also were the kind of Christians and non-Christians I wouldn't mind as next-door neighbors. They came to stand up in opposition to bigotry.