Posts Tagged 'CSIRO'
A team of Australian scientists…has bred salt tolerance into a variety of durum wheat that shows improved grain yield by 25% on salty soils.
Using 'non-GM' crop breeding techniques, scientists from CSIRO Plant Industry have introduced a salt-tolerant gene into a commercial durum wheat, with spectacular results shown in field tests. Researchers at the University of Adelaide's Waite Research Institute have led the effort to understand how the gene delivers salinity tolerance to the plants.
The research is the first of its kind in the world to fully describe the improvement in salt tolerance of an agricultural crop – from understanding the function of the salt-tolerant genes in the lab, to demonstrating increased grain yields in the field…
Dr Gilliham says: "Salinity is a particular issue in the prime wheat-growing areas of Australia, the world's second-largest wheat exporter after the United States. With global population estimated to reach nine billion by 2050, and the demand for food expected to rise by 100% in this time, salt-tolerant crops will be an important tool to ensure future food security…"
The authors of this study realised that wild relatives of modern-day wheat remain a significant source of genes for a range of traits, including salinity tolerance. They discovered the new salt-tolerant gene in an ancestral cousin of modern-day wheat, Triticum monococcum…
Field trials were conducted at a variety of sites across Australia, including a commercial farm in northern New South Wales…
"Under standard conditions, the wheat containing the salt-tolerance gene performed the same in the field as durum that did not have the gene. But under salty conditions, it outperformed its durum wheat parent, with increased yields of up to 25%.
"This is very important for farmers, because it means they would only need to plant one type of seed in a paddock that may have some salty sections," Dr James says…
"Although we have used molecular techniques to characterise and understand the salt-tolerant gene, the gene was introduced into the durum wheat through 'non-GM' breeding processes. This means we have produced a novel durum wheat that is not classified as transgenic, or 'GM', and can therefore be planted without restriction," she says.
First, this is an important achievement. Increased salt in soil is as much the result from crappy irrigation techniques as anything else – including climate change. The problem is on the increase everywhere in the world where flooding irrigation is the accepted practice.
Second, the manipulation of breeding techniques to qualify as non-genetically-modified is hilarious. Luddite fears are absurd, anyway. But, playing games with the approach to gene-splicing won't mean anything except to lawmakers – because the paranoid types who fear their sandwich eating their face will still be just as paranoid. They will stamp their feet and do their best to screw farmers trying to produce food in less than perfect conditions around the world — to defend the purity of their bodily fluids.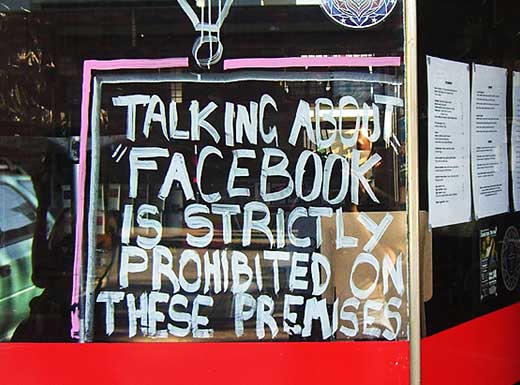 A major CSIRO breakthrough in wireless technology designed to bring broadband to people living beyond the optical fibre network, is being unveiled in Sydney.
The first half of CSIRO's Ngara technology will enable multiple users to upload information at the same time, without reducing their individual systems' data transfer rate of 12 Mbps.
"Someone who doesn't live near the fibre network could get to it using our new wireless system," CSIRO ICT Centre Director Dr Ian Oppermann said.
"They'd be able to upload a clip to YouTube in real-time and their data rate wouldn't change even if five of their neighbours also started uploading videos.
"But the really impressive part is the spectral efficiency our team has achieved…"
"Even with just half of our system completed, CSIRO is already helping define the future of wireless technology," Dr Oppermann said.
Wireless Research Director for Gartner, Robin Simpson, said the most promising aspect of CSIRO's Ngara technology is that it aims to re-use old analog TV channels.
"This means any rural property or business that can currently receive TV signals could in future connect to high-speed internet just by using a new set-top box," Mr Simpson said.
CSIRO is currently completing the research and testing of the downlink part of the system, which will also run at 12 Mbps per user.
Bravo. Getting Web access to rural populations is always tough.
Scientists claim to have bred the largest and tastiest prawn yet in an attempt to satisfy the Australian appetite for the shellfish.
After 10 years of careful breeding and research, Commonwealth Scientific and Industrial Research Organisation (CSIRO) scientists have created a larger tiger prawn which will reduce the need to import the popular seafood platter and barbecue food.
The scientists used DNA fingerprinting to identify the natural genetic traits or characteristics that are most desirable and favourable, such as faster growing, bigger size and better colour. Those prawns were then used to breed the larger Tiger prawns.
Bruce Lee, director of the CSIRO's Food Future Flagship, said: "You can now produce prawns, particularly at times of the year when you want them fresh. In Australia one would like to have fresh prawns at Christmas time."
"The advantages are you can now do this sustainably, that is you don't have to trawl nets across the ocean floor to take prawns from the ocean," said Mr Lee.
I recently spent a sizable portion of someone else's spare time describing the wonders of CSIRO and their contributions to national and international life, renewable energy and sensible science. Now, I find there are folks toiling away within their domain in Oz with a sense of what goes well with extra virgin olive oil and garlic.
I'm even more impressed.