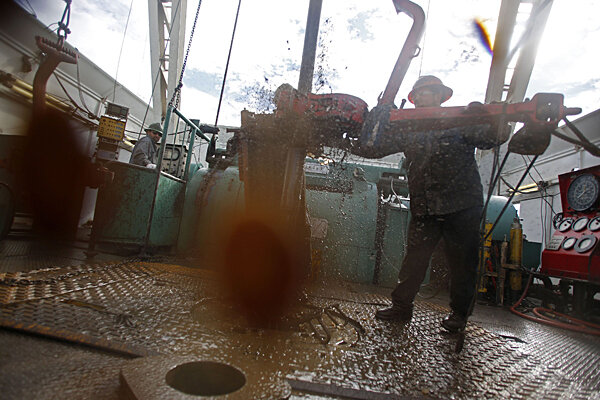 An unprecedented study of the hazards rooted in America's largest oil patches will be launched next year by federal health officials in Colorado who hope to cut the dangers faced by oil and gas workers.
Scientists from the Denver office of the National Institute for Occupational Safety and Health — which is part of the Centers for Disease Control and Prevention — will distribute questionnaires to 500 oil field workers in North Dakota, Texas and another unnamed state.

Institute personnel will fan out to so-called "man camps"; training centers; equipment and trucking yards; well sites; and community centers in oilfield towns.
Oil field work is considered one of the most dangerous in the country. Between 2005 and 2009, the national occupational fatality rate for the oil and gas industry was seven times higher than the general industry rate and 2½ times higher than the construction industry rate.
Workers will be asked about the types of injuries they've suffered while on the job, what they were doing when they were injured, the training they've had and whether oil companies provide bonuses to workers who don't report an injury or incident over a certain length of time, said Kyla Retzer, a Denver-based epidemiologist with the institute's oil and gas program…

"We've analyzed fatality numbers, and we knew that fatality rates were high among oil field workers," Retzer said. "But we haven't talked to workers directly in a systematic way about some of their safety-related behaviors and what their concerns are."

"It's not an organized workforce," Retzer said, "so there is no real access to a specific group."…
Overdue. Always has been pushed back by every level of government. Dirty money crosses lots of palms.
I haven't worked in the oil industry since the 1960's. Nothing has changed.