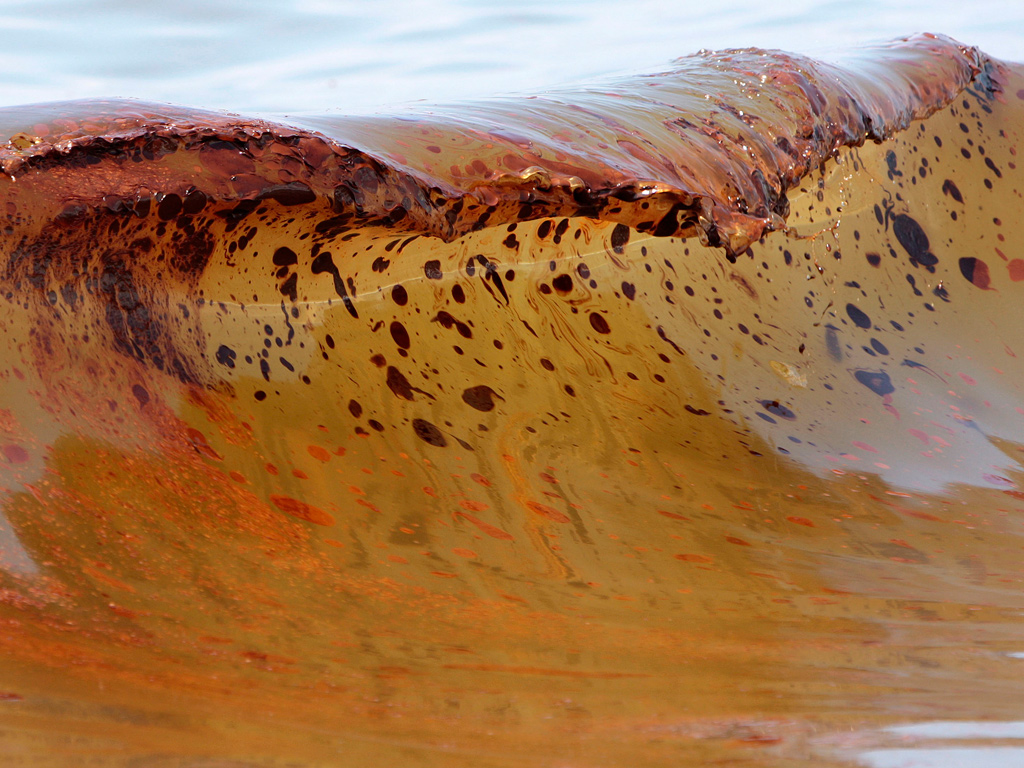 BP Plc was "grossly negligent" for its role in the oil spill in the Gulf of Mexico four years ago, a U.S. district judge said on Thursday in a ruling that could add billions of dollars in fines to the more than $42 billion in charges taken so far for the worst offshore disaster in U.S. history…
U.S. District Judge Carl Barbier in New Orleans held a trial without a jury last year to determine who was responsible for the April 20, 2010 environmental disaster. Barbier ruled that BP was mostly at fault and that two other companies in the case, Transocean Ltd and Halliburton, were not as much to blame.

"The Court concludes that the discharge of oil 'was the result of gross negligence or willful misconduct' by BP, the ruling said.
BP said it would appeal the ruling…blah, blah, blah…

BP has already been forced to shrink by selling assets to pay for the cleanup. Those sales erased about a fifth of its earning power…
Barbier has yet to assign damages from the spill under the federal Clean Water Act. A gross negligence verdict carries a potential fine of $4,300 per barrel fine.

BP says some 3.26 million barrels leaked from the well and the U.S government says 4.9 million barrels spilled. The statutory limit on a simple "negligence" is $1,100 per barrel…
Even after the Clean Water Act fines are set, BP may face other bills from a lengthy Natural Resources Damage Assessment, which could require BP to carry out or fund environmental restoration work in the Gulf, and other claims.
They deserve to pay every penny of fine, every dollar of public compensation, every billion of responsibility owed the environment of the Gulf of Mexico.