Posts Tagged 'domain names'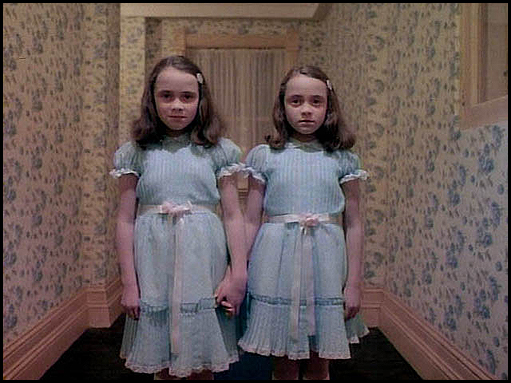 Two researchers who set up doppelganger domains to mimic legitimate domains belonging to Fortune 500 companies say they managed to vacuum up 20 gigabytes of misaddressed e-mail over six months.
The intercepted correspondence included employee usernames and passwords, sensitive security information about the configuration of corporate network architecture that would be useful to hackers, affidavits and other documents related to litigation in which the companies were embroiled, and trade secrets, such as contracts for business transactions.
"Twenty gigs of data is a lot of data in six months of really doing nothing," said researcher Peter Kim from the Godai Group. "And nobody knows this is happening."
Well – truly conscientious IT departments are aware of the problem.
Doppelganger domains are ones that are spelled almost identically to legitimate domains, but differ slightly, such as a missing period separating a subdomain name from a primary domain name — as in the case of seibm.com as opposed to the real se.ibm.com domain that IBM uses for its division in Sweden.
Kim and colleague Garrett Gee, who released a paper this week (.pdf) discussing their research, found that 30%, or 151, of Fortune 500 companies were potentially vulnerable to having e-mail intercepted by such schemes, including top companies in consumer products, technology, banking, internet communication, media, aerospace, defense, and computer security…

Gambling is OK if the state gets their cut
Daylife/AP Photo by Ed Reinke
Lawyers representing online gambling interests have told the Kentucky Court of Appeals that Gov. Steve Beshear's effort to seize domain names is blatantly unconstitutional.
A three-judge panel is weighing Beshear's unprecedented move to seize the domain names of 141 gambling Web sites.
Franklin Circuit Judge Thomas Wingate allowed the Cabinet for Justice and Public Safety to seize the domain names last month. The seizure, at this point, is meaningless because the state cannot control the content of the Web sites until a judge orders the domain names forfeited to the state.
In oral arguments Friday, lawyers representing six domain names, two online gambling trade groups and The Poker Players Alliance said the cabinet ís move is littered with legal and constitutional flaws. They focused on four arguments:
■ Wingate does not have jurisdiction to allow the state to seize domains registered in other countries where gambling is legal.
■ Domain names are not gambling devices.
■ Domain names can only be seized after a criminal conviction. The state has not attempted to criminally prosecute the Web site operators.
■ Kentucky is prohibited by the commerce clause of the U.S Constitution from regulating interstate and international commerce, which the trade groups argue Wingate's order affectively allows.
Perhaps they should take into account the fact that the Governor is a greedy, power-hungry nutball. Did the U.S. Constitution, Magna Carta or any other document describing personal or commercial liberties mean anything to the Sheriff of Nottingham?