Posts Tagged 'drug cartel'
A former U.S. Army sniper has been charged with attempting to run what he thought was a security outfit for a Colombian drug cartel.

Joseph Hunter, 48, a former Army sergeant, had been in contact with what he thought was a Colombian drug dealer but who turned out to be an undercover agent for the Drug Enforcement Agency…
Hunter, aka "Rambo," and a team of three others had traveled to various countries conducting security for what Hunter thought was a cocaine operation. He had agreed and planned to carry out the assassination of a DEA agent and a "snitch," CNN said.

Prosecutors said Hunter's actions were like that of a character in a spy novel.

"The bone-chilling allegations in today's Indictment read like they were ripped from the pages of a Tom Clancy novel," Manhattan U.S. Attorney Preet Bharara said Friday. "The charges tell a tale of an international band of mercenary marksmen who enlisted their elite military training to serve as hired guns for evil ends."
Timothy Vamvakias, 42, also an Army veteran, was also charged, along with Dennis Gogel, 27, a German national who served in the German armed forces, former Polish counterterrorism expert Slawomir Soboroski, and former German military sniper Michael Filter…

They face charges of conspiracy to murder a law enforcement agent, conspiracy to kill a person to prevent communications to law enforcement, conspiracy to import cocaine into the United States and other drug and gun-related charges.
Gun-for-hire amorality is just another symptom of the devolution of an avocation and hobby which used to be dedicated to gun safety, hunting, target shooting, education. It's easy enough, nowadays, to make the transition from guns as judge, jury and executioner – to hired gunslinger.
It ain't going to happen often; but, it's not exceptional in a society where vigilantes are acceptable.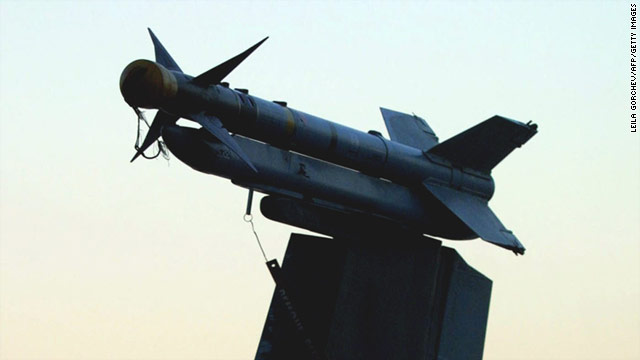 Do you really wish to scare the bejabbers out of your local coppers?
Three people have been charged with trying to buy a Stinger missile and other military weapons for a Mexican drug cartel, according to an indictment unsealed last week in Phoenix. The government says the plot was foiled because the people the alleged conspirators were dealing with were federal undercover agents and a government informant.
"The object of the conspiracy was to obtain and possess military-grade weaponry, and to then export and transfer that weaponry to the Republic of Mexico, and supply that weaponry to a Mexican drug trafficking organization," says the indictment filed in U.S. District Court in Phoenix.
The three defendants named in the indictment are David Diaz-Sosa, Jorge De Jesus-Castenada and Emilia Palomina-Robles. The charges against them include conspiracy to acquire and export an anti-aircraft missile, conspiracy to possess unregistered firearms and transfer firearms for use in a drug trafficking crime.
Court documents say the alleged conspirators' shopping list included: a Stinger surface-to-air-missile at a negotiated price of $200,000; a Dragon fire anti-tank weapon for a cost of $100,000; a Law Rocket anti-tank weapon for $20,000; and two AT-4 recoilless anti-tank guns for $20,000. The indictment says the defendants were to pay with some cash and also with illegal drugs.
Enough hardware to attack a small country.