Posts Tagged 'exhibition'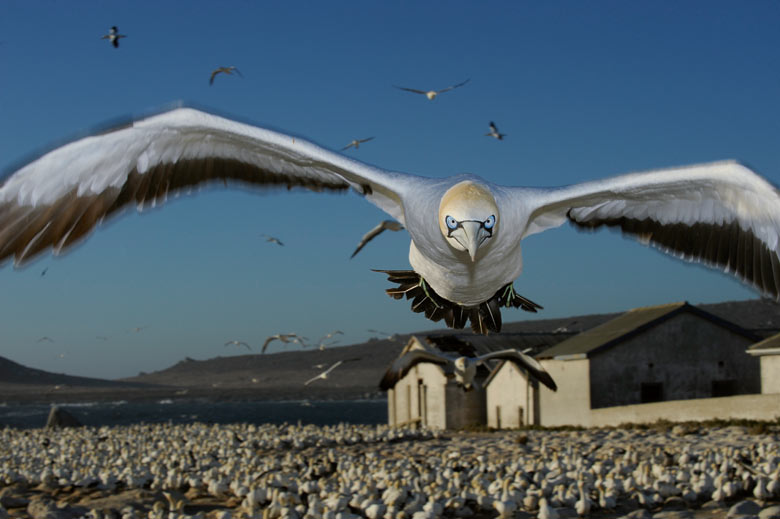 A Cape gannet looms large in a prizewinning image from the World Press Photo exhibition, which opens at the Royal Festival Hall in London today. The gannet has a wingspan of almost 2 metres and can hit the water at up to 75mph.
Looks like this critter is ready to eat the camera.