Posts Tagged 'Glenn Beck'
In the debate over Internet neutrality, Tea Party and other conservative activists have aligned their interests with those of major telecommunications companies…
Last month, many of the groups represented at Glenn Beck's rally at the Lincoln Memorial, including Tea Party activists and Americans for Prosperity members, wrote to the Federal Communications Commission asking it to abandon attempts to regulate the Internet.
They oppose net neutrality — the notion that the federal government should establish rules of the road to prevent companies from indiscriminately blocking or slowing traffic for their own competitive advantage.
They asked the agency considering regulating it under Title II of the Communications Act to stop pursuing what they called "a massive regulatory regime that would stifle broadband expansion, create congestion, slow Internet speeds, jeopardize job retention and growth and lead to higher prices for consumers…"
"People no longer think it's strange that the majority of the U.S. House is telling the Federal Communications Commission not to have authority over the dominant 21st century communications platform," said Josh Silver, executive director of Free Press, which advocates net neutrality.
Members of Congress take donations from corporate lobbyists to "fund" their decision-making. Know-nothing teabaggers rely on corporate ideologues to "guide" their feckless activities. Same suit – different street.

[Wiping away the drool]
Daylife/AP Photo used by permission
I was asked yesterday whether I would be going to CPAC, the annual Conservative Political Action Conference, which is currently being held a half-hour's walk from my office in D.C. It was a logical question, not only since the meetings are so close at hand but also because for five years I chaired CPAC.
CPAC brings together conservative activists from every corner of America. As national chairman of the American Conservative Union, a founding trustee of the Heritage Foundation, and director of the policy task forces for Ronald Reagan's 1980 presidential campaign, speaking at CPAC and shaping the program were high priorities on my personal agenda every year, even while serving in Congress.
But the answer to yesterday's question was "no." No, I'm not going to CPAC. And, truth be told, most of the folks there wouldn't want me there. They wouldn't think I'm a conservative; many wouldn't think Barry Goldwater was a conservative; many, had this been three decades ago, might have been seeking a "true" conservative to run against Ronald Reagan. I don't begrudge these activists their views and they are entitled to use the term "conservative" to describe themselves if they so choose. But the views many of them profess have little in common with the distinctly American kind of conservatism that gave birth to CPAC and the modern American conservative movement…
I'm not at CPAC because I believe in America. I believe in liberty. I believe that governments should be held in check. I believe people matter. I believe in the flag not because of its shape or color but because of the principles it stands for–the principles in the Constitution, the principles repeated and underlined and highlighted and boldfaced and italicized in the Bill of Rights. The George W. whose presidency and precedents I admire was the first president, not the 43d. It is James Madison I admire, not John Yoo. Thomas Paine, not Glenn Beck. Jefferson, not Limbaugh.
Ronald Reagan would not have been welcome at today's CPAC or a tea party rally, but he would not have wanted to be there, either. Neither do I.
As I've mentioned before, I have friends and family who left the Republican Party after 50 years dedicated membership. Most left during the reign of King George W.. None would be inclined to return to the fold as designed and led by Dick Cheney, Dick Armey and the Birchers. Traditional American conservatism never marched to goosestep drums.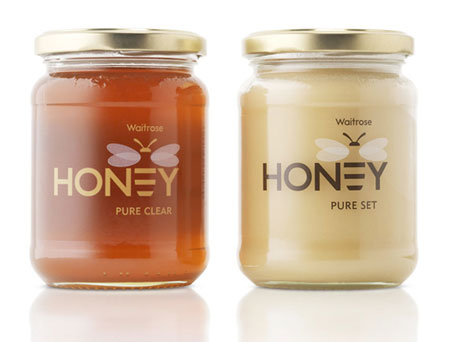 Waitrose, which prides itself more on its "quality food, honestly priced" than staring down rightwing attack dogs, has become the latest firm to pull its ads from Fox News after presenter Glenn Beck's remarks about the US president….
Beck's outbursts prompted dozens of companies – among them Wal-Mart, Best Buy and Travelocity – to withdraw their adverts from his show for fear that their businesses might become tainted by association.
Now Waitrose, which advertises on the channel carried by Sky in Britain, has followed suit after customers complained about the Glenn Beck Show.
An angry Waitrose shopper who emailed the chain to express his distaste over its decision "to be associated with this particular form of rightwing cant" received an apology last week.
"We take the placement of our ads in individual programmes very seriously, ensuring the content of these programmes is deemed appropriate for a brand with our values," said a customer services spokesman. "Since being notified of our presence within the Glenn Beck programme, we have withdrawn all Waitrose advertising from the Fox News channel with immediate effect and for all future TV advertising campaigns."
It's called voting with your wallet, folks.
You boycott idiot TV Talking Heads with the press of a button on your remote. Cumulative emails encourage sponsors to do the same.