Laura Chavez did not pass go. She did not collect $200.
Instead, Santa Fe County Sheriff's deputies took the 60-year-old directly to jail after they say she repeatedly stabbed her boyfriend Wednesday after arguing during a game of Monopoly.
Police responded to a stabbing call at 1:21 a.m. Wednesday in the Casa Villita Apartments…Deputy Kurt Whyte arrived at the apartment where he says he found the 48-year-old male stabbing victim, "bleeding heavily from his head and right wrist area."
Chavez, who police say admitted stabbing the man with a kitchen knife, was arrested and charged with aggravated battery on a household member with a deadly weapon, battery upon a peace officer, assault upon a peace officer and resisting or evading a police officer…Her boyfriend, meanwhile, remained hospitalized late Wednesday but was in stable condition, according to Lt. Adan Mendoza.
Police say both Chavez and her boyfriend appeared to be intoxicated.
According to the statement of probable cause filed for Chavez's arrest drafted by Detective Andrew Quintana, Chavez and her boyfriend were playing a late Tuesday night game of Monopoly with her 10-year-old grandson. The young boy told police the couple began fighting because his grandma thought her boyfriend was cheating at the classic Parker Brothers game…
Investigators say they were not aware of past domestic violence calls regarding the couple, but jail records show Chavez has been booked into the Santa Fe County jail nine times since June 2006, many of which were related to violations of probation and the conditions of her release from a 2009 felony drug possession case in which she eventually received a conditional discharge.
Every aspect of life in a banana republic culture can be exciting. Even a board game can turn into an assault.

"Twilight in Canyon Blue" by Jerry Anderson
In an act of extraordinary kindness, a Southwest Airlines pilot delayed his plane by 12 minutes to ensure a passenger would be able to say goodbye to his murdered grandson.
The man's three-year-old grandchild had been killed by his daughter's live-in boyfriend in Denver and was due to be taken off life support ahead of donating his organs…
Having been in Los Angeles on business, the man's wife had arranged for him to transfer at Tucson airport in Arizona onto a flight bound for Denver to be with his bereaved daughter…
Yet, despite arriving at Los Angeles International Airport two hours before his flight was due to depart, lengthy check-in lines meant he faced a race against time to board on schedule.
Even after sprinting from the security checkpoint in his socks, the grandfather still arrived at the departure gate 12 minutes late…
According to a letter written to travel blog Elliott.org by the man's wife, he was greeted by the pilot and ticketing agent with the words: 'Are you Mark? We held the plane for you and we're so sorry about the loss of your grandson…'
The letter continues: 'As my husband walked down the Jetway with the pilot, he said, "I can't thank you enough for this."
'The pilot responded with, "They can't go anywhere without me and I wasn't going anywhere without you. Now relax. We'll get you there. And again, I'm so sorry."'
Thanks to the kindness of the pilot, the man was able to reach his daughter in Denver and bid farewell to his grandson…
A Southwest spokesperson said the airline was 'proud' of the pilot's behaviour.
My kind of pilot. My kind of airline. The rare corporation that hasn't forgotten that human beings are the source of their income.
Very special thanks to Mr. Fusion.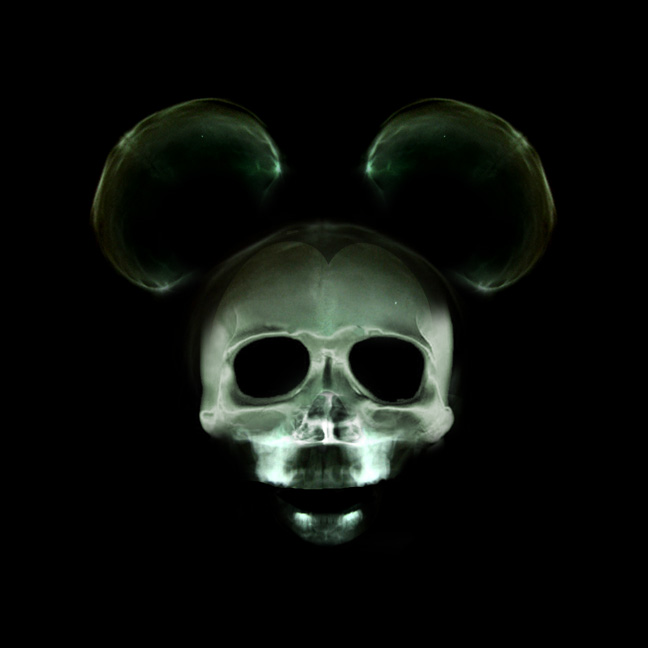 A security officer at the Valencia County District Courthouse is in big trouble after putting a small boy on the conveyer belt and scanning him through the X-ray machine.
Like all X-ray machines at courthouses, the machine at the courthouse is meant for scanning briefcases, purses, and preventing weapons from getting inside. But last week it was used as a dangerous stunt to impress a 9-year-old boy.
"He had the child lay on the conveyer belt and had him go through the X-ray machine to show him his internal organs." Says Deputy Chris Trujillo, Public Information Officer for the Valencia County Sheriff's Office.
Trujillo says once the boy was inside the machine, the security officer snapped a picture of the X-ray image and showed it to the boy…
But the security officer did not do the stunt for just some random boy strolling through the courthouse. Trujillo says it was the officer's grandson – he decided to show the boy how the machine worked and what the boy's internal organs looked like…
Parents who have learned about the incident in Valencia County are in disbelief that any adult would do that to a child, knowing the dangers of exposure to radiation.
No charges have been filed, yet. Probably a couple guys already standing in line for the security officer's job, though.