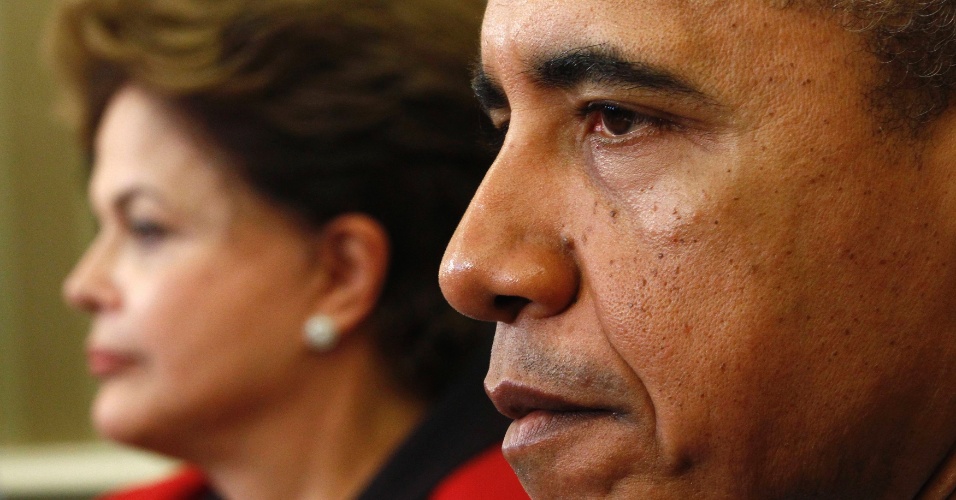 [I don't know why she likes those silly cat pictures her aunt includes in her emails]
Brazil and Mexico have both demanded an explanation from the US over claims that the National Security Agency (NSA) spied on their presidents…Internet data from Brazilian leader Dilma Rousseff and Mexico's Enrique Pena Nieto was intercepted, journalist Glenn Greenwald told Brazil's TV Globo.

Mr Greenwald obtained secret files from US whistle-blower Edward Snowden.

Brazil said data interception would represent an unacceptable violation of sovereignty. Mexico called for a probe.

"You cannot allow… a US agency, or someone that has been hired by the US government, to follow what any Brazilian citizen is doing," Brazilian Senator Eduardo Suplicy told the BBC's Newshour programme.
Both the Brazilian and Mexican governments summoned their respective US ambassadors. Mexico requested an "an exhaustive investigation" to determine who may be responsible for the alleged spying on Mr Pena Nieto's emails before his election last year, the AFP news agency reported.

In July, Brazilian newspaper O Globo reported that the US had seized web traffic and phone calls across the region.
Mr Greenwald, a columnist for the British Guardian newspaper, told TV Globo's news programme on Sunday – "Fantastico" – that secret documents leaked by Edward Snowden showed how US agents had spied on communications between aides of Brazil's President Dilma Rousseff.

Brazil's Justice Minister Jose Eduardo Cardozo said that "if these facts prove to be true, it would be unacceptable and could be called an attack on our country's sovereignty".

According to the report, the NSA also used a programme to access all internet content that Ms Rousseff visited online.
The BBC's Julia Carneiro in Sao Paulo says there is a suspicion in Brazil that the US is spying on its government's communications because of commercial interests…
The report also alleges that the NSA monitored the communications of Mexican President Enrique Pena Nieto, even before he was elected in July last year.

Mr Greenwald said that a document dating from June 2012 showed that Mr Pena Nieto's emails were being read.
The cynical among us will show no surprise. After all, what reason might there be to trust the United States other than our Constitution, international treaties and a history of decades of declarations on behalf of liberty. All meaningless in light of our equally-long history of violating those treaties and treating our Constitution only as a document of opportunity to be reckoned with by violation rather than guidance.
Regardless of which of the sleazy parties is in power, btw.