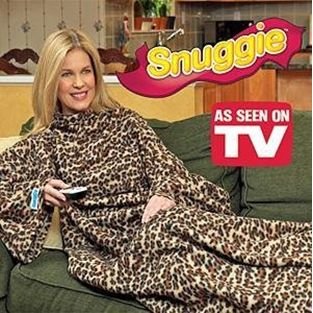 A marketing company known for its Snuggie infomercials settled state and federal claims that it stuck consumers with hidden charges that almost doubled the cost of the product, a blanket with sleeves…
The company lured consumers with attractive "buy one, get one free" offers but didn't adequately disclose that additional fees and handling charges almost erased the promise of the "free" item, New York Attorney General Eric Schneiderman said. Through confusing ordering processes, consumers sometimes were sold additional items which they didn't intend to buy, Schneiderman said…
Hawthorne, New York-based Allstar Marketing Group LLC, which also sells the Perfect Brownie Pan and Magic Mesh screen, agreed to pay $8 million to settle Federal Trade Commission and New York state probes, Schneiderman said. The company also agreed to change the ordering process and make it clearer…
There was no finding that the company broke any laws, Allstar said in a statement. The company said it will provide "multiple opportunities for customers to confirm their orders before placing them" and will "clarify ordering and return procedures…"

Marketers must clearly disclose all costs, including processing and handling fees, said Jessica Rich, director of the FTC's Bureau of Consumer Protection.
IMHO, what these scumbags are guilty of is behavior pretty the norm for a lot of the crap I see being sold to folks as "exclusive" and "seen only on TV". When you're not being hustled by hidden charges, you often run the risk of outright lies and myths worthy of a SuperPAC campaign commercial.