Posts Tagged 'NASA'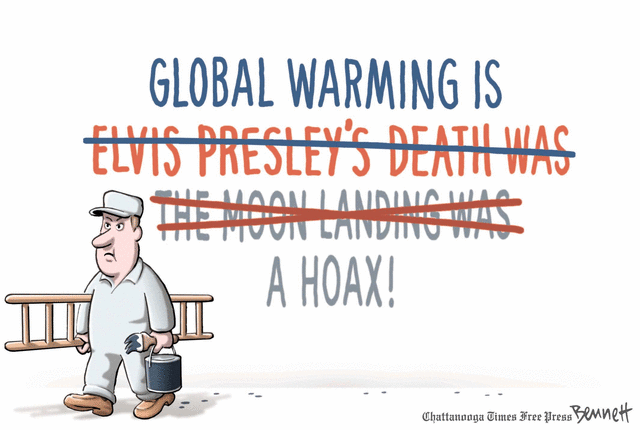 The average temperature of Earth maintained its warming trend in 2013, despite seasonal and regional variations that included a shrinking ice cap in the Arctic and a massively growing one in the southern hemisphere, U.S. scientists said on Tuesday.

NASA said the planet's average temperature in 2013 was 58.3 degrees Fahrenheit – 14.6 degrees Celsius – tying 2006 and 2009 for the seventh warmest year since 1880 when global climate record-keeping began.
Using the same data but different analysis processes, the U.S. National Oceanic and Atmospheric Administration said 2013′s average temperature was 58.12 degrees Fahrenheit, which tied what NOAA considers to be the fourth hottest year on record.

The agencies differ in their analysis techniques. NASA for example uses more temperatures from Antarctica, but said the overall trend remains what has been measured every year since 1976 when global temperatures first surpassed the 20th Century's global average of 57 degrees Fahrenheit – 13.9 degrees Celsius…
Global temperatures began climbing in the late 1960s, a phenomena that has been tied to heat-trapping greenhouse gases in Earth's atmosphere.

NASA…said the amount of carbon dioxide in Earth's atmosphere is higher now than at other time in the last 800,000 years.

Carbon dioxide levels were about 285 parts per million in 1880, the first year in the global temperature record. By 1960, levels reached 315 parts per million. In 2013, the amount of carbon dioxide peaked at more than 400 parts per million.
"The long term trends in climate are extremely robust," Gavin Schmidt said. "There are times, such as today, when we can have snow, even in a globally warmed world [winter ain't dead - yet]. But the long-term trends are very clear. They are not going to disappear. It isn't an error in our calculations."
The question of climate change is one of those boundary layers separating ignorant from stupid. Climate is long-term phenomena. Meteorology is about weather, localized and regional phenomena – even when global forces are causative.
Given that most climate change-deniers barely understand the United States comprises only 6% of the Earth's surface – and their interpretation of "climate" is characterized by the nearest FOX "news" broadcast – the operative word tends to remain "Stupid".