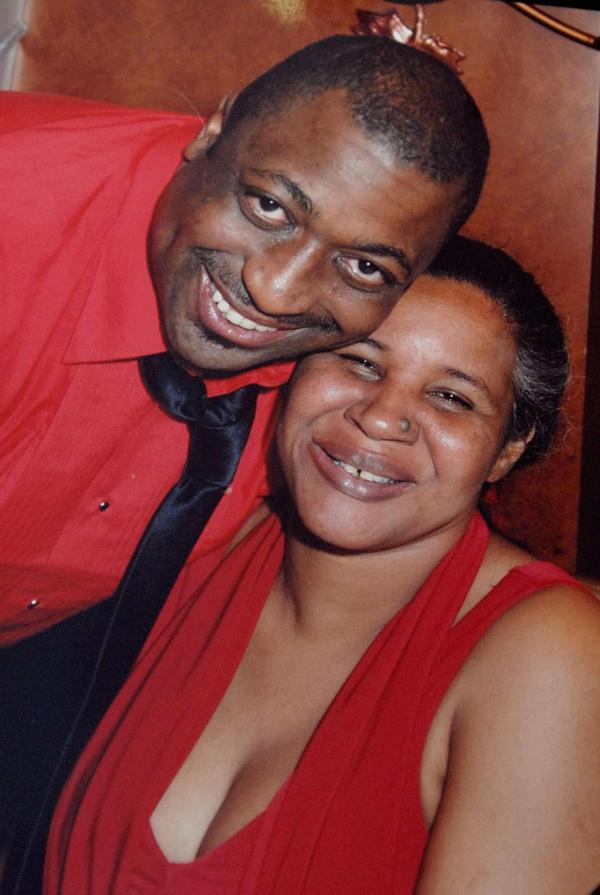 Photo courtesy of the Garner family
In the wake of Eric Garner's death, the head of the NYC Patrolmen's Benevolent Association, a police interest group, blamed Garner: "You cannot resist arrest, that's a crime." But it's not a crime that most police officers often file reports about.
The New York Police Department is made up of 35,000 officers, and just a minority of them have sent people into court for "resisting arrest."

But the ones who do, according to a new report from WNYC, charge a lot of people — and that can be a "red flag" for other issues.
WNYC looked at over 51,000 cases where someone was charged with "resisting arrest" since 2009. They found that 40 percent of those cases — over 20,000 — were committed by just 5 percent of all the police officers on the force. And 15 percent of officers accounted for a majority of all "resisting arrest" charges…
And that stinks on ice!
"There's a widespread pattern in American policing where resisting arrest charges are used to sort of cover – and that phrase is used – the officer's use of force," said Sam Walker, the accountability expert from the University of Nebraska. "Why did the officer use force? Well, the person was resisting arrest."

That pattern held up in the case of Donald Sadowy, a Brooklyn police officer who's the subject of the WNYC article. Sadowy has more than 20 resisting arrest cases since 2009 — putting him in the 98th percentile, or higher, among all police. Meanwhile, over the last two years, Sadowy's been sued 10 times for excessive force.
I know some honest cops. I have had friends over the years who were honest cops. I've had family members who were honest cops – in New York City as a matter of fact.
When the topic of professional policing comes up I also always recall a young guy I worked with in a metropolitan hospital who left to join the local police department. Since he had a skilled and licensed trade, I asked him why he was making the switch. After all, it would take him several years to get back up to what he was earning at the hospital.
His answer was simple. "I get drugs for free for the rest of my life." You can substitute whatever you wish to change out from "drugs". Hookers, a regular tax-free income on the side for being on the take. Or maybe you just enjoy being a sociopath with power.