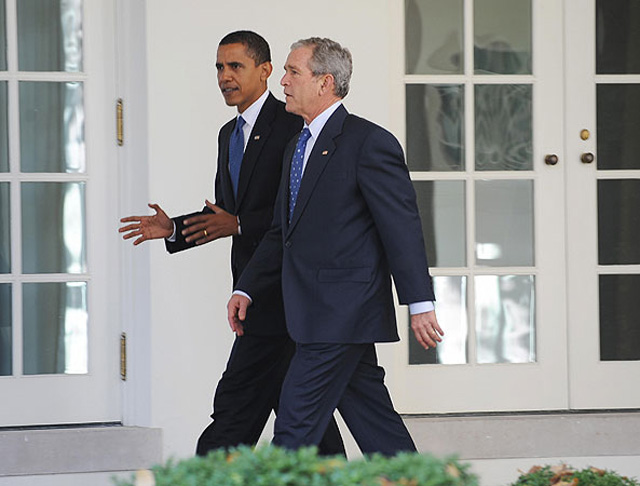 Anything else you think I should ignore – besides the NSA?
The chairman of the House Oversight Committee called…for the head of the Drug Enforcement Administration to step down amid allegations that DEA agents attended sex parties with prostitutes while stationed overseas.

Republican Rep. Jason Chaffetz of Utah said DEA chief Michele Leonhart has allowed problems at the agency to fester for more than a decade…

If Leonhart does not step down, President Barack Obama should fire her, Chaffetz said.
Chaffetz made the comments after a 3½-hour hearing Tuesday that focused on the sex party allegations, which date back to 2001. Leonhart has led the DEA since 2007 and was sole deputy administrator for three years before that.
An internal report said government money was used to pay prostitutes at a farewell party for a high-ranking DEA official in Colombia.

DEA agents also rented undercover apartments in Colombia and used them for parties with prostitutes, the DEA said in an internal report…

The Justice Department report recounts allegations that DEA agents attended sex parties with prostitutes, funded by local drug cartels, in a foreign county. The report does not identify the country where the alleged sex parties occurred, but the DEA report released Tuesday identified it as Colombia.
The report came after a separate 2012 prostitution scandal in Colombia involving the Secret Service drew attention to questionable behavior by law enforcement officers while stationed overseas. Those allegations prompted Congress to order a review of other agencies' practices. DEA agents who were accused of misconduct in the wake of that scandal were recalled from Colombia and put on limited duty.

Ten DEA agents were accused of wrongdoing; seven were issued suspensions ranging from one to 10 days…
My only suggestion – in addition to endorsing the firing of the DEA Chief who did nothing – is to bring the former DEA head(s) back to Congress for questioning about the how and why of starting this criminal behavior. Then, sue them for the return of their paychecks.
Somehow – in 2001 – it became clear to agents of a number of police operating for the United States outside our borders that accepting gifts and prostitutes from drug gangs was acceptable. That's not an easy decision even under Emperor Nero or Reichsführer Cheney, I imagine.