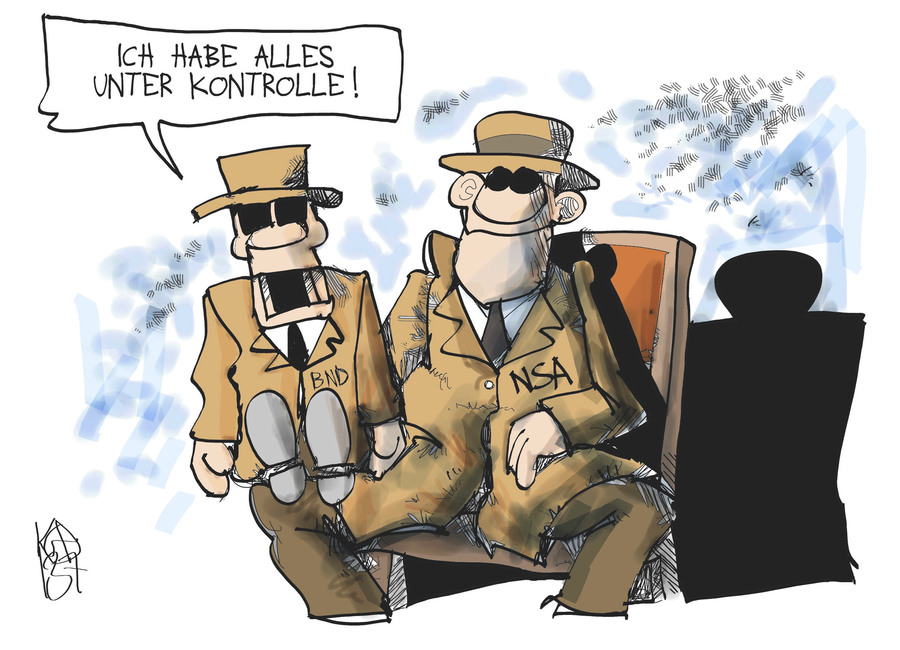 Confidential documents from the BND, Germany's answer to the NSA and GCHQ, suggest the agency could soon get major funding to improve its online surveillance and hacking capabilities.
Ah, Germany: the home of data protection law; a bastion for the privacy-minded in these crazy days of international surveillance and hackery. Or is it? The German government and intelligence services have already been sued over alleged privacy violations in cooperation with the NSA, and now leaked documents have described plans for monitoring social networks in real-time.

Süddeutsche Zeitung, NDR and WDR have turned up secret documents belonging to the Bundesnachrichtendienst (BND), Germany's counterpart to the NSA. It seems the BND is jealous of the digital espionage capabilities of the NSA and the U.K.'s GCHQ, and wants to up its game.
The documents warn that, if the BND doesn't get the €300 million [$409 million] it needs to run expanded surveillance activities until 2020, Germany will fall behind even Italy and Spain in the spook stakes. They also suggest the spies hope to get their funding in the coming weeks.
According to the reports, the BND wants to analyze streaming data in real-time from forums and services such as Facebook, Twitter and Flickr, collect and store more mobile metadata, and use software vulnerabilities for targeted hacking. The reports state targets would be outside Germany — indeed, targeted data must have a foreign element if the spies are to remain compliant with German law…
They play the same games with semantics and ethics in Germany as American spies and politicians.
Earlier this week…it emerged that there would be no full investigation into mass surveillance nor the bugging of Chancellor Angela Merkel's phone, due to lack of evidence. Prosecutors were unable to get any answers out of American or German spies, who pointed out that the most damning revelations about German surveillance came from one newspaper, Der Spiegel — and the newspaper refused to identify its sources (sometimes assumed to be Edward Snowden's cache, but never confirmed or denied as such.)
Having lived through the missile gap, the space gap, sitting back and watching the self-serving creeps of counter-intelligence and their latest rationale – the Worldwide War on Terror – watching them demand more money to fund the subversion of basic human rights in order to keep up with the Big Brother Joneses of the NSA — it would be laughable if they weren't all such hypocrites and liars.