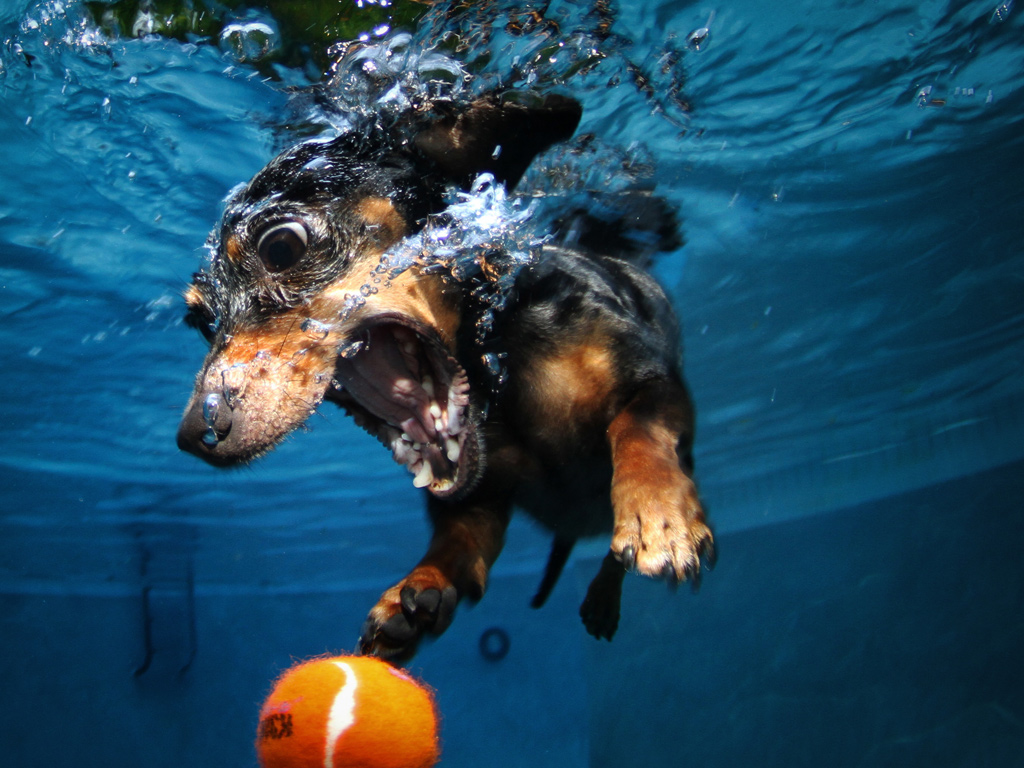 A dachshund dives into a pool to retrieve a tennis ball. Photographer Seth Casteel spent hours underwater in Los Angeles, taking pictures of dogs swimming and retrieving objects
Beaucoup photos from Casteel around the Web, this week. This is a favorite of mine.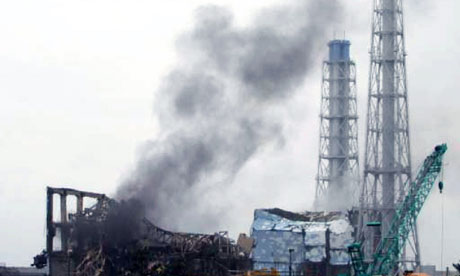 The power plant at the centre of the biggest civilian nuclear crisis in Japan's history contained far more spent fuel rods than it was designed to store, while its technicians repeatedly failed to carry out mandatory safety checks, according to documents from the reactor's operator…
According to documents from Tokyo Electric Power (Tepco), the company repeatedly missed safety checks over a 10-year period up to two weeks before the 11 March disaster, and allowed uranium fuel rods to pile up inside the 40-year-old facility…
The revelations will add to pressure on Tepco to explain why, under its cost-cutting chief executive Masataka Shimizu, it opted to save money by storing the spent fuel on site rather than invest in safer storage options.
The firm already faces scrutiny over why it waited so long to pump seawater into the stricken reactors and, according to a report in the Yomiuri Shimbun newspaper last week, turned down US offers of help to cool the reactors shortly after the disaster.
Critics of Japan's nuclear power programme say the industry's patchy safety record and close ties to regulating authorities will have to change if it is to regain public trust…
One month before the tsunami, government regulators approved a Tepco request to prolong the life of one of its six reactors by another decade, despite warnings that its backup power generator contained stress cracks, making them more vulnerable to water damage.
Weeks later, Tepco admitted it had failed to inspect 33 pieces of equipment inside the plant's cooling systems, including water pumps, according to the nuclear safety agency's website…
When disaster struck earlier this month, the plant contained almost 4,000 uranium fuel assemblies kept in pools of circulating water – the equivalent of more than three times the amount of radioactive material usually kept in the active cores of the plant's reactors.
And like the First and second-generation nuclear plants in the United States – those uranium fuel rods could have been recycled. Beancounters in charge? You can almost be guaranteed that cost was more important than efficiency – or safety.
The pony, called Fat Boy, broke in to Sarah Penhaligon's garden in Newquay, Cornwall, to get to the fruit, which had fallen from trees. He ate so many apples that he became confused.
Penhaligon, 28, from said she was woken at around 3am yesterday by the sounds of an animal in distress.
She said she looked out of her window to see a large creature in the pool, adding: "When I looked outside, I saw this massive animal in the dark and I thought the Beast of Bodmin Moor was in the pool.
"I was terrified, but when I took a closer look I realised it was a horse. I didn't have a clue what to do next. Who do you call when there's a horse stuck in your swimming pool?"
Penhaligon called the emergency services and a team of firefighters managed to rescue Fat Boy, who was unharmed, using harnesses.
I've seen drunken deer in orchards; but, never a drunken pony. Especially in a swimming pool.