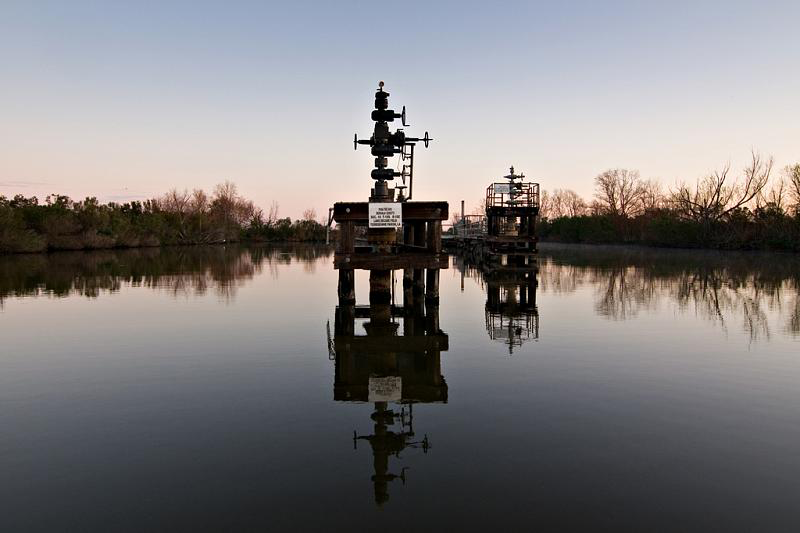 Just in the first oil boom state, Pennsylvania — 200K/1 million abandoned oil wells
Some of the millions of abandoned oil and natural gas wells in the United States are still spewing methane, marking a potentially large source of unrecorded greenhouse gas emissions, according to a study released on Monday.
Researchers at Princeton University measured emissions from dozens of abandoned wells in Pennsylvania in 2013 and 2014 and found they were emitting an average of 0.27 kg (0.6 lbs) of methane per day, according to the study published in the Proceedings of the National Academy of Sciences.

"These measurements show that methane emissions from abandoned oil and gas wells can be significant," according to the study. "The research required to quantify these emissions nationally should be undertaken so they can be accurately described and included in greenhouse gas emissions inventories."
The U.S. Environmental Protection Agency is mulling whether to issue mandatory standards for reducing methane emissions from the oil and gas sector as part of President Barack Obama's broad climate action plan.
Presuming Barack Obama isn't interned at Gitmo by the incoming Republican-dominated Congress.
Environmental groups have told the EPA that directly targeting methane rather than secondary volatile organic compounds, which the agency currently regulates, is more effective and can help the United States make steeper greenhouse gas emission cuts.
The history of extractive industries – whether mining or well-drilling – is one of the worst serial crimewaves in the United States. Between abandoned mines, wells ignored because their production of crap hydrocarbons isn't sufficiently profitable – it is a tale of poisonous dangers left to rot.