Posts Tagged 'startle'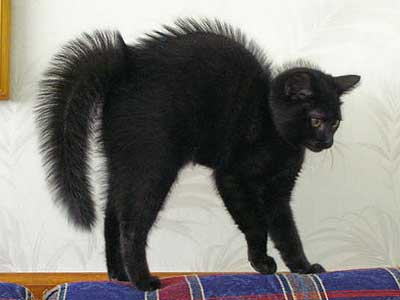 People who startle easily in response to threatening images or loud sounds seem to have a biological predisposition to adopt conservative political positions on many hot-button issues.
The finding suggests that people who are particularly sensitive to signals of visual or auditory threats also tend to adopt a more defensive stance on political issues, such as immigration, gun control, defense spending and patriotism. People who are less sensitive to potential threats, by contrast, seem predisposed to hold more liberal positions on those issues.
The study takes the research a step beyond psychology by suggesting that innate physiological differences among people may help shape their startle responses and their political inclinations…
John Hibbing and the other researchers stressed that physiology is only one factor in how people form their political views — and far from the most important factor. Startle responses, moreover, cannot be used to predict the political views of any one individual — there are many liberals who startle easily and many conservatives who do not. What the study did find is that, across groups of people, there seems to be an association between sensitivity to physical threats and sensitivity to threats affecting social groups and social order…
Tee hee.
I think I'll skip the automatic smart-ass remarks that come to mind on this one.