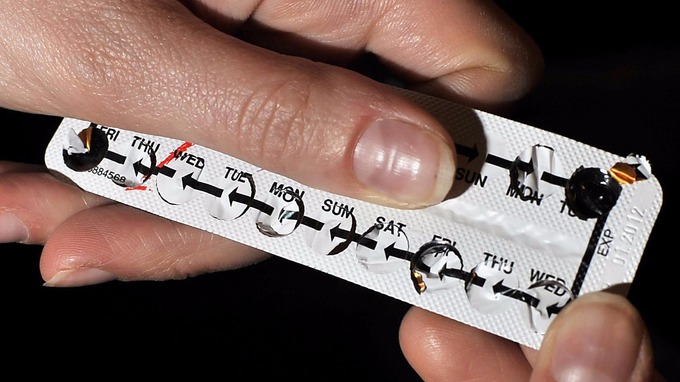 Medium- to long-term use of oral contraceptives "confers long-term protection against endometrial cancer" that appears to last for 30 years or more, long after the use of contraception has stopped, authors of a meta-analysis asserted.

"The present results, taken together with what what is known about past patterns of use, suggest that in high-income countries oral contraceptives have, over the past 50 years (1965–2014), already prevented a total of about 400,000 endometrial cancers before the age of 75 years, including 200,000 in the past decade (2005–14)," according to members of the Collaborative Group on Epidemiological Studies on Endometrial Cancer…
Although the meta-analysis was based on association studies that, strictly speaking, cannot demonstrate a causative effect, the researchers argued that the strength and consistency of the associations warranted the conclusion that oral contraceptives protect against endometrial cancer.

On the other hand, they acknowledged that the mechanisms of such a protective effect — especially one lasting long after use of the agents had stopped — remained unknown…
In the study, individual participant datasets were provided for 27,276 women with endometrial cancer and 115,743 controls without endometrial cancer from 36 epidemiological studies…

A diagram summarizing results of the individual studies showed that every one of them had found a trend toward lower rates of endometrial cancer in ever-users of oral contraceptives, although in many cases the trend was not statistically significant.

But in the meta-analysis the association was highly significant: every 5 years of use was associated with a risk ratio of 0.76 (95% CI 0.73-0.78; P<0.0001).

The magnitude of this proportional reduction is similar to that seen for ovarian cancer, the study team pointed out, and continued to be seen in middle-aged participants who had stopped using oral contraceptives decades earlier…
Although the oral contraceptives of the 1960s would generally have contained much higher doses of estrogen that those in the 1980s, there was no apparent decrease between them in terms of the relative risk associated with a given duration of use, the authors indicated. "These results show that the amount of estrogen in the lower-dose pills is still sufficient to reduce the incidence of endometrial cancer"…
Although oral contraceptives are known to reduce the incidence rate of endometrial cancer, until now it was not known with certainty how long this effect lasts after use ceases. Similarly, it has not been clear whether or not this is modified by other factors.
Obviously, discovering the mechanism of this unintended consequence is going to prompt more and deeper investigation. Quantifying a benefit which already entered the consciousness of many physicians carries an important message throughout the whole class of women in societies with ready access to contraception.
Yes, computational analysis rocks!