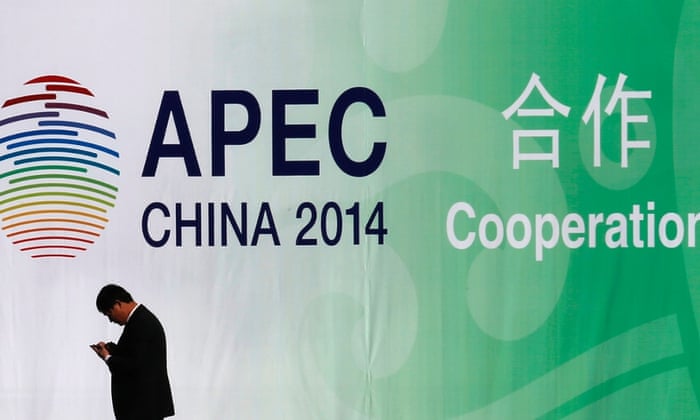 The U.S. Energy Department cautioned Freeport LNG Development LP against signing up Chinese customers for the company's planned liquefied natural gas export terminal in Texas, Chief Executive Officer Michael Smith said.

"Early on in our project, we were quite frankly warned by the Department of Energy that it would not be looked at as politically correct for us to have a large Chinese customer," Smith said…at the FT Energy Strategies Summit in New York. "One of the largest Chinese customers wanted a full train," or processing plant, he said.
In return for signing LNG purchase agreements, Chinese buyers demand equity stakes, which they say are required by their lenders, Smith said. Aside from Cheniere Energy Inc.'s Sabine Pass terminal, which has an investment from a Hong Kong-based company, no U.S. export projects have disclosed Chinese customers…That contrasts with Canada, where Chinese investors are key backers of export projects.
A glut of natural gas production from shale reservoirs has spurred dozens of projects to export LNG. The U.S. may become a net exporter of gas by 2017, government data show. In China, the third-largest market for LNG, demand for gas as a cleaner alternative to coal and oil for power generation is rising…
The Energy Department has given final authorization to six projects, including Freeport's, to export LNG to countries lacking a free trade agreement with the U.S…The only countries that can't receive exports are those prohibited by U.S. law or policy, Lindsey Geisler said by e-mail.
If the department did advise Freeport not to seek Chinese customers, "the comment made by DOE was, in my judgment, ill-advised and probably made in the expectation of not being cited publicly, but perhaps to gently dissuade Mr. Smith from entertaining a Chinese terminal user," Zach Allen, president of Pan Eurasian Enterprises, a…tracker of LNG shipments said.

Canadian LNG projects have attracted Chinese investors, who have bought gas supplies in the field and taken stakes in potential pipelines and shipping terminals. Royal Dutch Shell Plc's project along the Pacific Coast counts China's state-owned PetroChina Co. as an investor. CNOOC Ltd., another Chinese state-owned company, has a less advanced Canadian LNG proposal with Inpex Corp. and JGC Corp., both of Japan.
If you're concerned about how Free Trade operates under the United States government, you can look at this tale as a classic example of our government as liars. Time after time, we get statements from the White House and Congress about China and other Asian nations – but, mostly China – needing to step up and spend their money in the United States. From Huawei to CNOOC, our government then steps in and tries to shut down business.
There is little or no difference between Conservative liars on committees controlled by Congressional Republicans and Liberal liars on Pennsylvania Avenue.