Christopher Gregory/New York Times
Residents of the West Village will soon see something unusual arriving at the shiplike building on Seventh Avenue that used to house part of St. Vincent's Hospital: ambulances.

Four years after St. Vincent's closed, the hulking white building, between West 12th and West 13th Streets, is reopening in the coming days, not as a hospital, but as a free-standing emergency room.

"We've given back the community the No. 1 thing we think the community needed the most when St. Vincent's Hospital closed," said Dr. Warren B. Licht, the medical affairs director for the new emergency room, which will be run by the North Shore-Long Island Jewish Health System.
The new E.R., however, is part of a trend that has as much to do with a hospital's bottom line as it does with providing acute care.

Free-standing emergency rooms — which are distinct from urgent care centers, which treat non-life-threatening illnesses and injuries at low cost — have sprouted up around the country in recent years, driven by competition to capture lucrative markets, like the neighborhoods around Greenwich Village.

They can bring in significant revenue, since they are allowed to charge the same high fees that hospitals charge while having lower overhead. And, since half of admissions come from the emergency room, free-standing E.R.s can funnel patient business to their parent hospitals…
Arthur Z. Schwartz, a local Democratic district leader who brought an unsuccessful suit to force the state to build a full-service hospital in the neighborhood, said that the HealthPlex "looks like a magnificent facility" but that he worried about its inability to treat the most acute cases.

"All it's going to be capable of doing is attempting to stabilize someone while they stick them back in an ambulance and ship them off to a hospital," he said…
Nationally, the first free-standing emergency rooms opened in the 1970s, mostly to serve rural areas that lacked access to emergency care. But the number of such emergency rooms has exploded in recent years, to more than 400.

"It used to be that just for-profit hospitals were starting this trend, but now academic medical centers are realizing that it is quite profitable, too," said Dr. Renee Hsia, an associate professor of emergency medicine at the University of California, San Francisco.
Profits before people remains the watchword of American medicine, publicly-accessible healthcare.
My experience here in Santa Fe with the one urgent care facility I ever visited puts the lie to the concept of treatment at low-cost. Over $800 billing exceeded my Medicare + Medigap insurance at the time including a set of absolutely irrelevant X-rays for what turned out to be a sinus infection.
Forgive my skepticism; but, knowing a number of dedicated physicians who take their Hippocratic seriously says as little about the healthcare available in the United states as knowing a few ethical lawyers says about the American practice of law.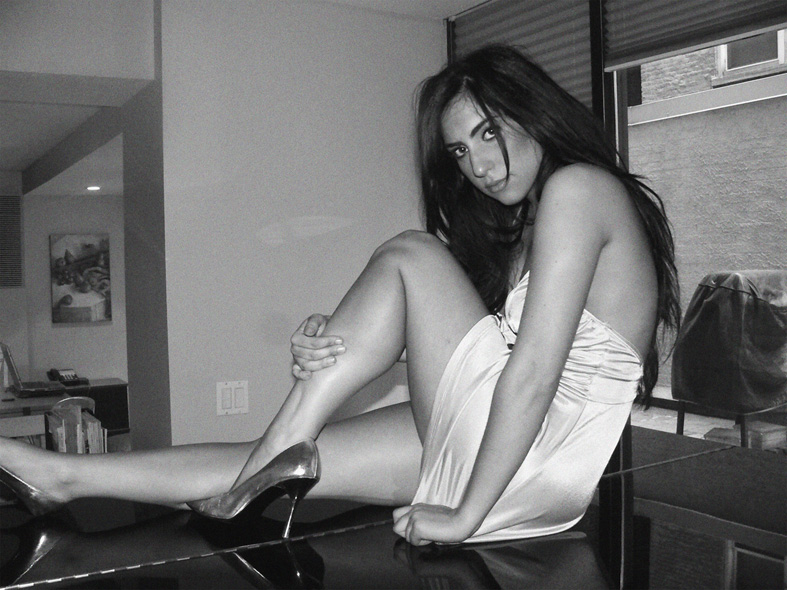 Click on photo to access series
…Before the world tours, "The Fame" or even the dress made of meat, photographer Malgorzata Saniewska knew her simply as her restaurant co-worker, Stefani Germanotta.
In the summer of 2005, Saniewska, who goes by Maggie, happened to be tending bar at the same West Village restaurant where the 19-year-old soon-to-be star worked as a waitress.
Just 24 at the time, Saniewska had moved from her native Poland to the United States two years prior with dreams of becoming a photographer.
But to support herself, "I started working as a bartender," she recalled. "It was definitely a money thing. I did want to go to school, but I didn't do research on photography, my focus was to make better money…"
"We were colleagues, we didn't hang out really heavily, but she's the nicest girl ever. … She's down-to-earth," Saniewska said. "At that time, she gave me a CD of her first single, and I listened to it and I was really impressed. And she's a beautiful girl. Based on her looks and her personality I thought (a photo shoot) would be great fun."
Gaga had the perfect location in mind: Her parents' place on the Upper East Side…
The two young women hopped on a train and headed over there, and set to work creating what Saniewska says became Lady Gaga's first photo shoot, although Saniewska didn't know that at the time.
Good photographer's eye for a subject. Her technique was rough in spots; but, cripes, she was just starting out, too.