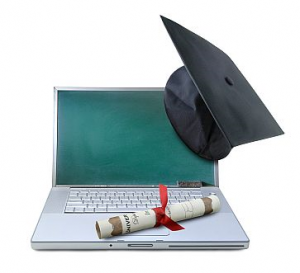 College students participating in a new study on online courses said they felt less connected and had a smaller sense of classroom community than those who took the same classes in person – but that didn't keep online students from performing just as well as their in-person counterparts.
The UNL study gauged students' perception and performance in three undergraduate science courses that had both online and face-to-face class versions. It found that online students did not feel a sense of cohesion, community spirit, trust or interaction, elements that have been shown to foster effective classroom learning.
At the same time, in the portion of the survey about students' perception of their own learning, online students reported levels equal to those reported by face-to-face students. And at the end of the day, their grades were equivalent to their in-person peers…
Though the results may suggest that face-to-face courses are no more effective for student learning than online courses, Robert Vavala said they also show that online courses could be even more effective if they could foster a culture of class cohesion, spirit, trust and interaction among students…
"Because online classes lack actual face-to-face contact, instructors face many challenges in creating classroom community. One of those challenges is that community might not be as important to the online student as it is to their in-person peers," Vavala said.
You get to cheer for the football team on television and stay warm. If you are up for dating classmates, there are always electronic means for meeting and bonding. Email and IM sort out suggestions, criticism and teacher-student dialectics.
Or you can learn and earn just like the rest of us hermits.