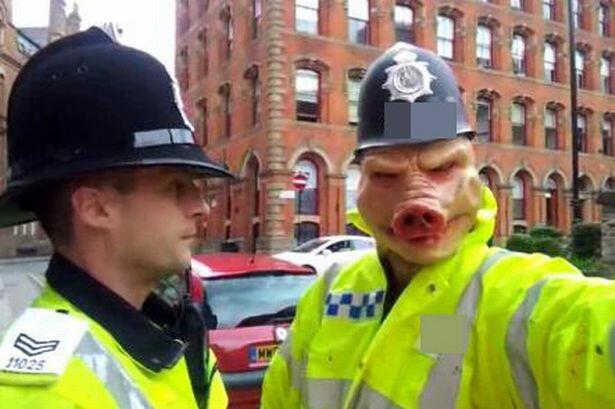 Arrested for impersonating a police officer
Greater Manchester Police arrested a man who put on a pig mask, toy helmet and reflective jacket in order to perform "comical parodies" about the behavior of law enforcement officials.

New Moston man Steven Peers was arrested on suspicion of impersonating a police officer after he put on the costume to call attention to how GMP officers conducted themselves during anti-fracking protests.
I'm never surprised at coppers who have no sense of humor, understanding of free speech or actually – liberty of expression in any form.