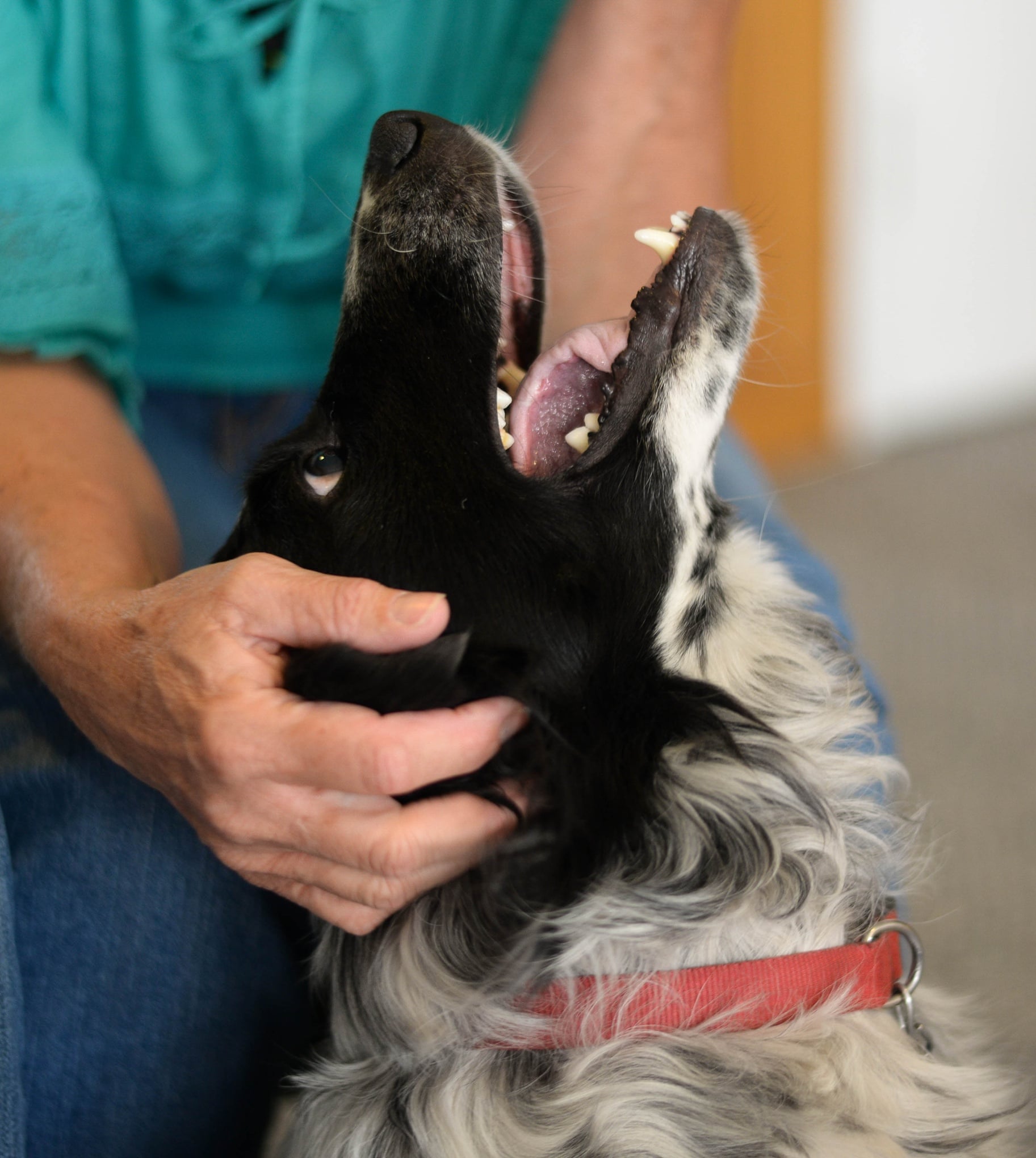 Harley looks just like our Sheila
In the end, Ira and Carolyn Hodge drove out with some photos, their clothes, their horse and their dog, Harley.

Their home took seven years for them to build and contained everything they owned – vehicles, mementos from their parents, memories. All of it was reduced to fine ash when the fire swept down the high sides of the densely forested gorge that bottoms out at Canyon Creek in Grant County, Oregon, six hours' drive east of Portland.

"It was a monster," Ira says. "A beast."
He and Carolyn were helping a neighbour hose down their house when it became clear the fire was moving with astonishing speed towards them. "We had five minutes to get out," Ira recalls. They tossed the few things they had gathered in their car, rounded up their frightened horse and fled over a wooden bridge that burned behind them.
Ira has since talked to experts who came up to survey the damage. They said that the flames may have reached 2,200 degrees Fahrenheit – hot enough to melt copper and aluminium. They sifted through the rubble and there was almost nothing left.

Harley recovered just one possession: a charred bone he had buried somewhere in the yard.
When you drive south out of John Day, up into the canyon towards the Malheur national forest, the flattened homes and the blackened Douglas firs and ponderosas tell this summer's story.

Wildfires are capricious, and some houses are untouched. But those that the fire found were razed, and the forest it burned will take decades to recover.
Thirty-six homes were destroyed in Grant County on 14 August. That night, the Canyon Creek Complex fire became the most destructive in Oregon for 80 years. The national media glanced and moved on, but the fire is still burning on just over 105,000 acres. That's about 10 times the size of Manhattan.

In Oregon as a whole, there are 11 large fires burning on 435,799 acres. In Washington there are 14 burning on 900,000 acres. This season – which is still in full swing – has seen 1,422,880 acres burned in the two states, or 2,223 square miles, an area just a little smaller than the state of Delaware.

More than 11,000 firefighters are still in the field. Firefighting resources in the American west are completely committed, and both states have called out their national guardsmen to help contain the blazes. Firefighters have come from as far away as Australia and New Zealand to pitch in, and three firefighters died while in duty.
RTFA. These fires have become an annual national emergency. People are to blame, habits and carelessness are to blame, short-term weather is often to blame and, yes, climate change plays a significant role.
That may be hard to understand for someone who has never had their home or community threatened by a wildfire; but, it is true.
I do not count climate change deniers as relevant. It's hard to count them as useful citizens of Earth.