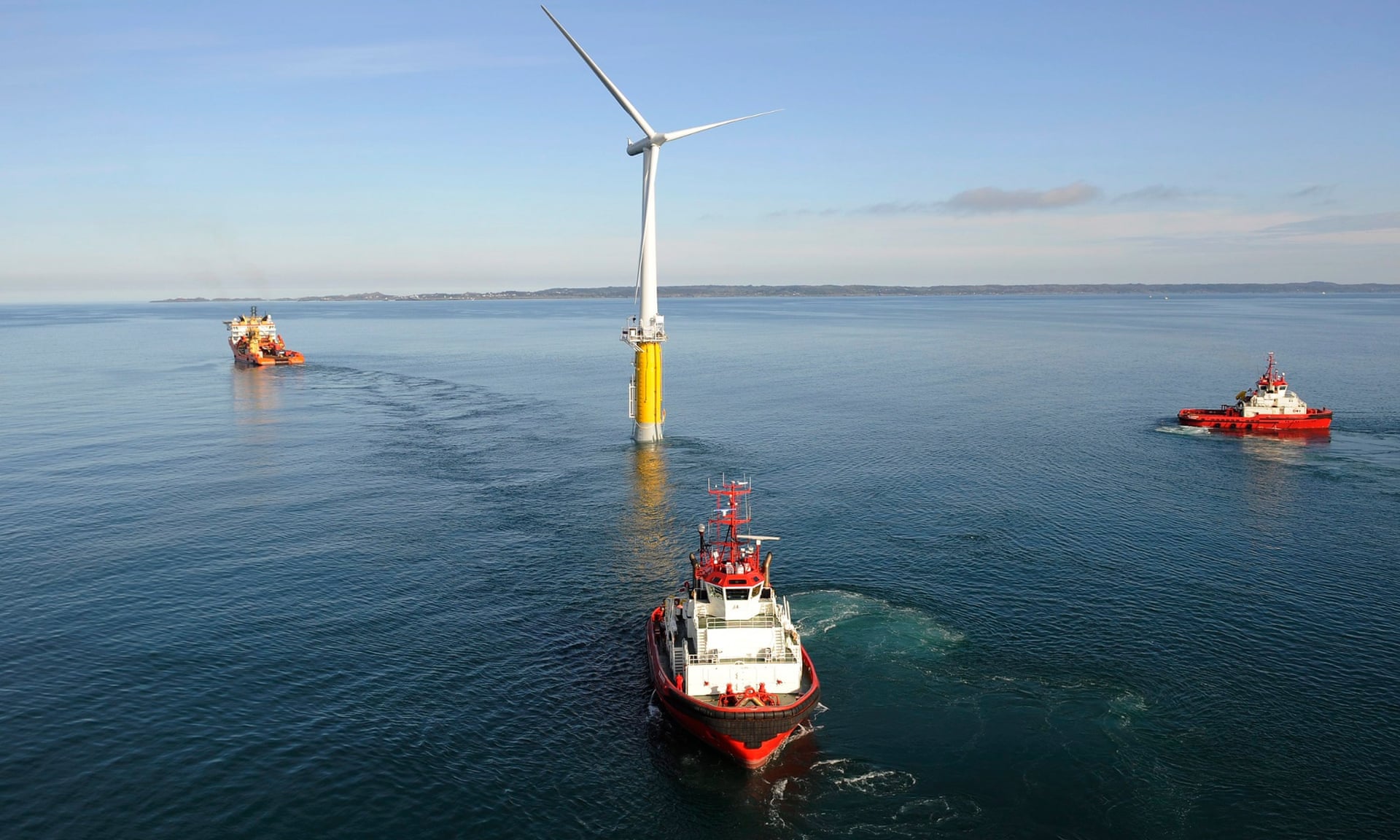 Click to enlarge — Øyvind Hagen/Statoil ASA
The Scottish government has granted consent for the world's largest floating offshore windfarm to be developed off the coast of Peterhead.

Oil and gas giant Statoil will build a 30MW pilot park consisting of five floating 6MW turbines, which could power nearly 20,000 homes. The project will be the UK's first ever floating windfarm development, with construction set to start next year…
The development, known as Hywind Scotland, differs from conventional offshore windfarms by using turbines attached to the seabed by a three-point mooring spread and anchoring system. The turbines are interconnected by cables, one of which exports electricity from the pilot farm to the shore at Peterhead.
Research from the Carbon Trust has suggest that floating wind concepts could potentially reduce generating costs for offshore developments to below £100MWh, with larger concepts such as Hywind producing even lower costs of £85-95MWh. Currently the global average levelised cost of electricity for offshore projects is £112MWh…
Swedish floating wind developer Hexicon also threw its support behind the cost competitiveness of floating offshore developments.

Hexicon's international business development director Maurice Jenkens told edie.net: "It's still a new technology and still needs massive investment to reach this tipping point, but inevitably that's going to happen. It's going to take 10 years of massive investment but time is the only real obstacle."
What? Scotland doesn't have any nutball conservatives? The Koch Bros will put 'em on the payroll in a Kansas Republican minute.