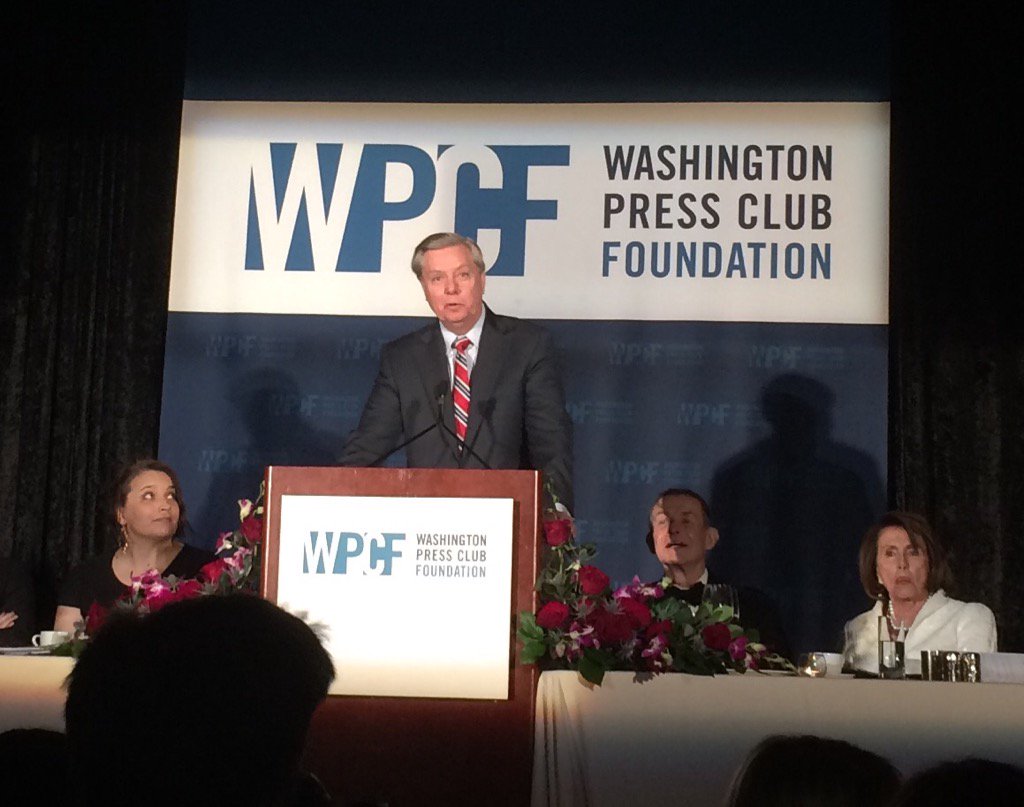 ❝ While Republican presidential candidates continued scream-debating in Houston last night, Sen. Lindsey Graham took a shot at his former challengers with a series of insults that capture the insanity that is the remaining GOP presidential field.
❝ The South Carolina senator, who was speaking at the Washington Press Club Foundation Dinner, nailed it with the following jabs:

"My party has gone batshit crazy."

"Ben Carson is the nice guy in the race, and he tried to kill his cousin."

"If you kill Ted Cruz on the floor of the Senate, and the trial was in the Senate, nobody could convict you."
Some of us realize that the current state of affairs in the Republican Party is simply the logical result of years of populist opportunism, racism, and appeals to reactionary fear. It starts with Nixon's so-called Southern Strategy and continues through the Patriot Act and brings us to Trump and Cruz.