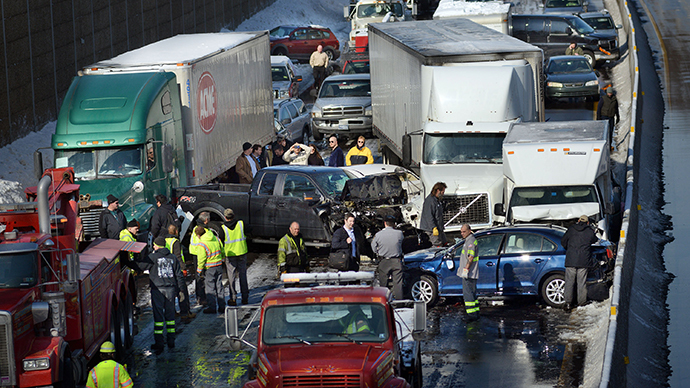 ❝ …A 1996 University of British Columbia study found that the "expected risk of accidents" on the Monday after the spring time change rose 17 percent, based an analysis of data from the U.S. National Highway Traffic Safety Administration. Other studies have found less extreme but still real traffic effects from the adjustment…researchers in Finland who wrote a 2010 paper in the Journal of Environmental & Public Health, noted, "Those who are especially sensitive to circadian rhythm disruptions, such as patients suffering from seasonal affective disorder or bipolar disorder, may be more vulnerable to sudden changes in timing."

The University of Colorado study determined it was sleep deprivation, rather than a change in ambient light, that drove the increase. "Back of the envelope calculations suggest that over the 10-year study period, DST caused 302 deaths at a social cost of $2.75 billion," wrote Austin C. Smith, the study's author.
❝ Both Schwartz and Steve Calandrillo, a professor of law at the University of Washington, advocate for extending daylight saving time to be year round. "Four hundred lives would be saved if we went to year-round daylight saving time," Calandrillo said. "Darkness in the evening hours is much more deadly than in the morning hours—there are more drivers on the road and more children playing outdoors." Smith's study notes that crime rates fall during periods of more light in the evening…
❝ David Gerard, a professor at economics at Lawrence University who studied traffic, said that if a large state, such as California, decided to do away with the time change, it could inspire other states to do the same. But he stops short of recommending a year-round daylight saving time solution.

"My prior thought was we should switch to year round and everyone will be happy. But then I found out not everyone would be happy when I got letters from the elderly and people with small children," he explained. "It's just splitting the difference with who you're irritating."
I'll second that emotion. I hate DST and I don't mind getting up pre-dawn either. It's just that the reasons for doing DST were dull a half-century ago and have disappeared since. A 21st Century solution for clocks doesn't need seasonal changes.