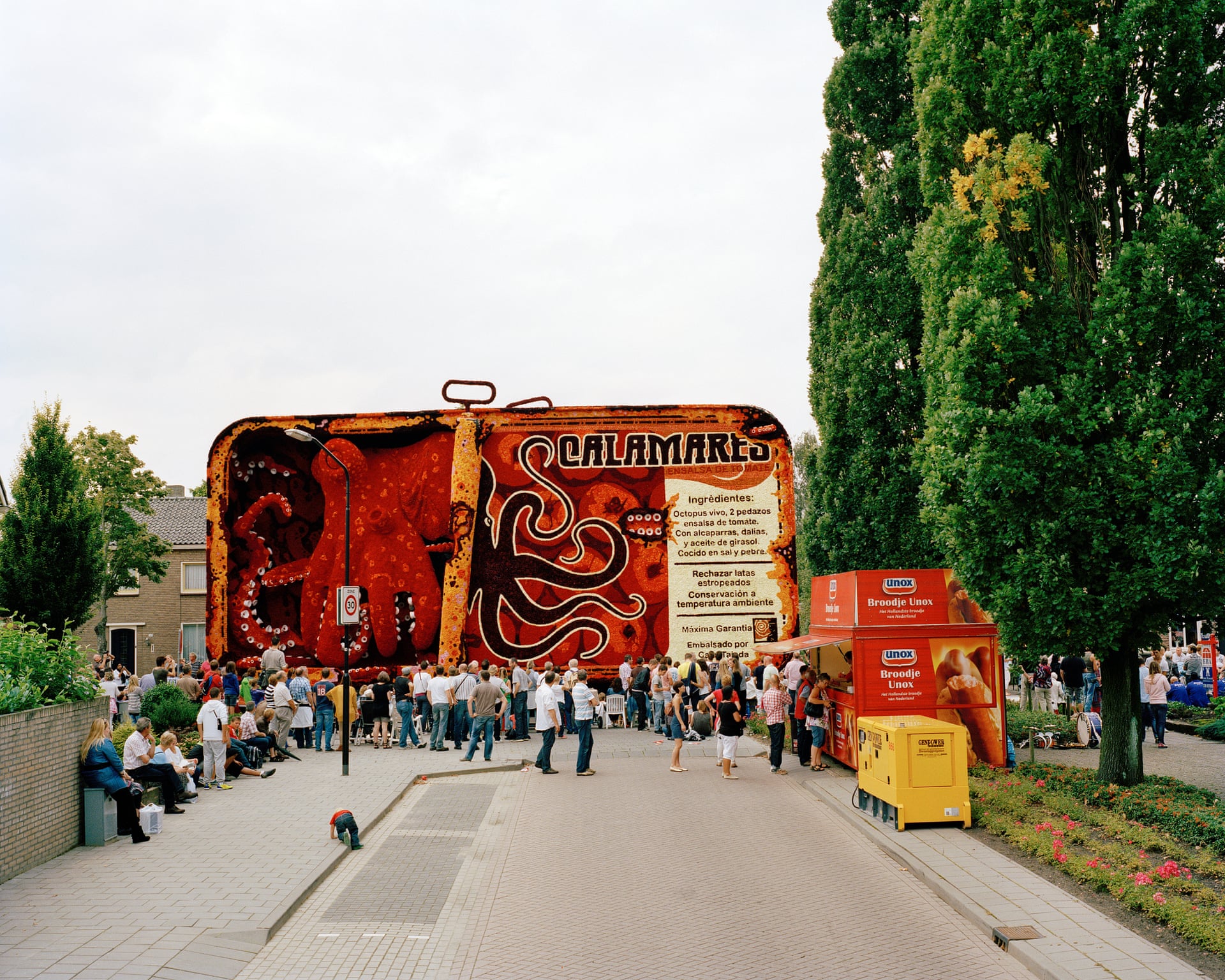 Attack of the Giant Tinned Calamares — Click to enlarge — Tom Janssen
From a collection of Tom Janssen photos of unusual processions and parades in the Netherlands.
Calamari is near and dear to my heart and appetite in spring. Traditional in many springtime festival meals, my favorite is serving chunks and slice of squid in a garlicky tomato sauce. Often with just a little bit too much black pepper for everyone else sharing the meal.