The refugee crisis in Europe, the ongoing war in Yemen, Serena Williams at the French Open, Zinedin Zidane manages Real Madrid to Champions League glory – the best photography in news, culture and sport from around the world this week.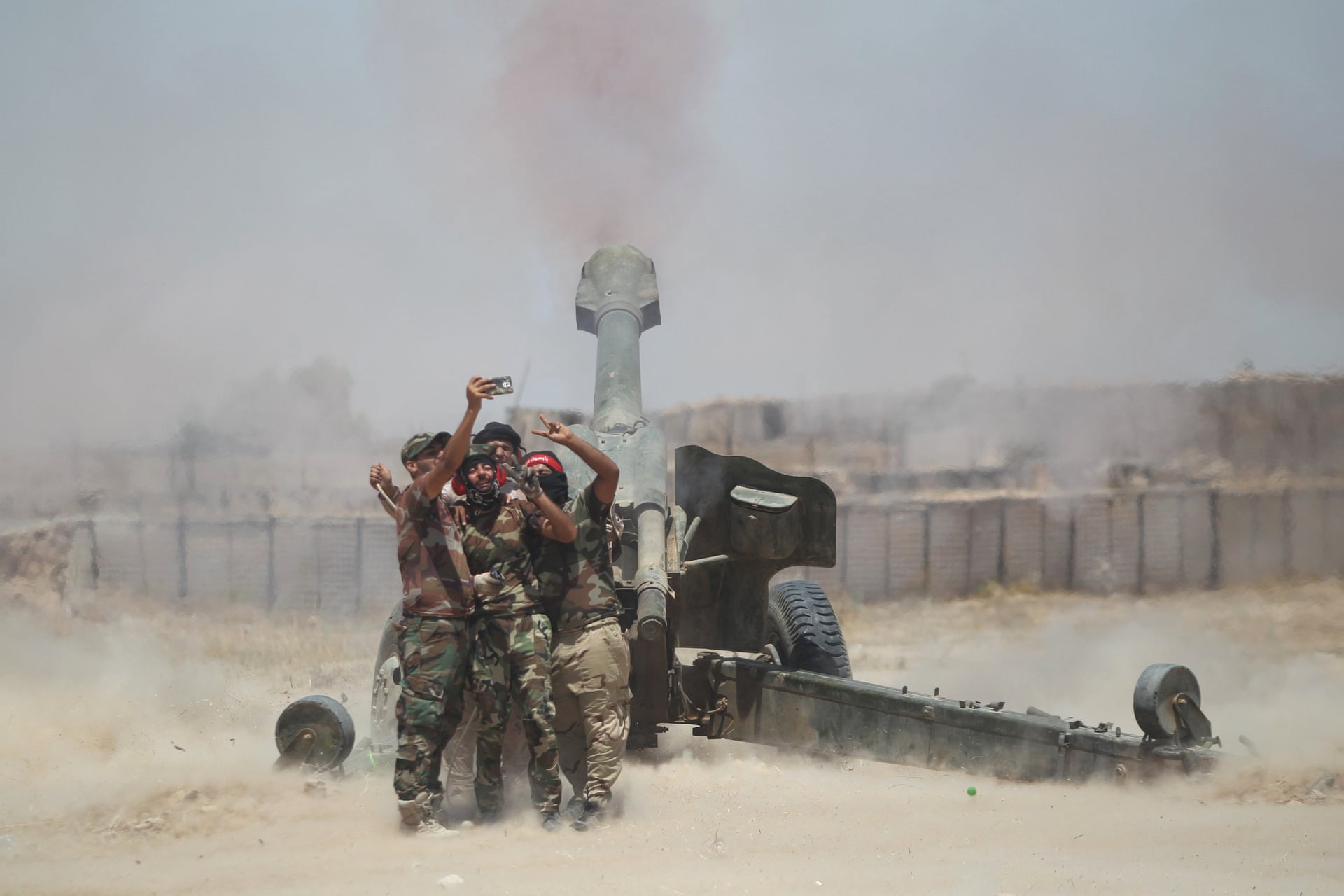 Click to enlarge — Alaa Al-Marjani/Reuters
Shi'ite fighters take a selfie while mounting an artillery attack on Isis militants.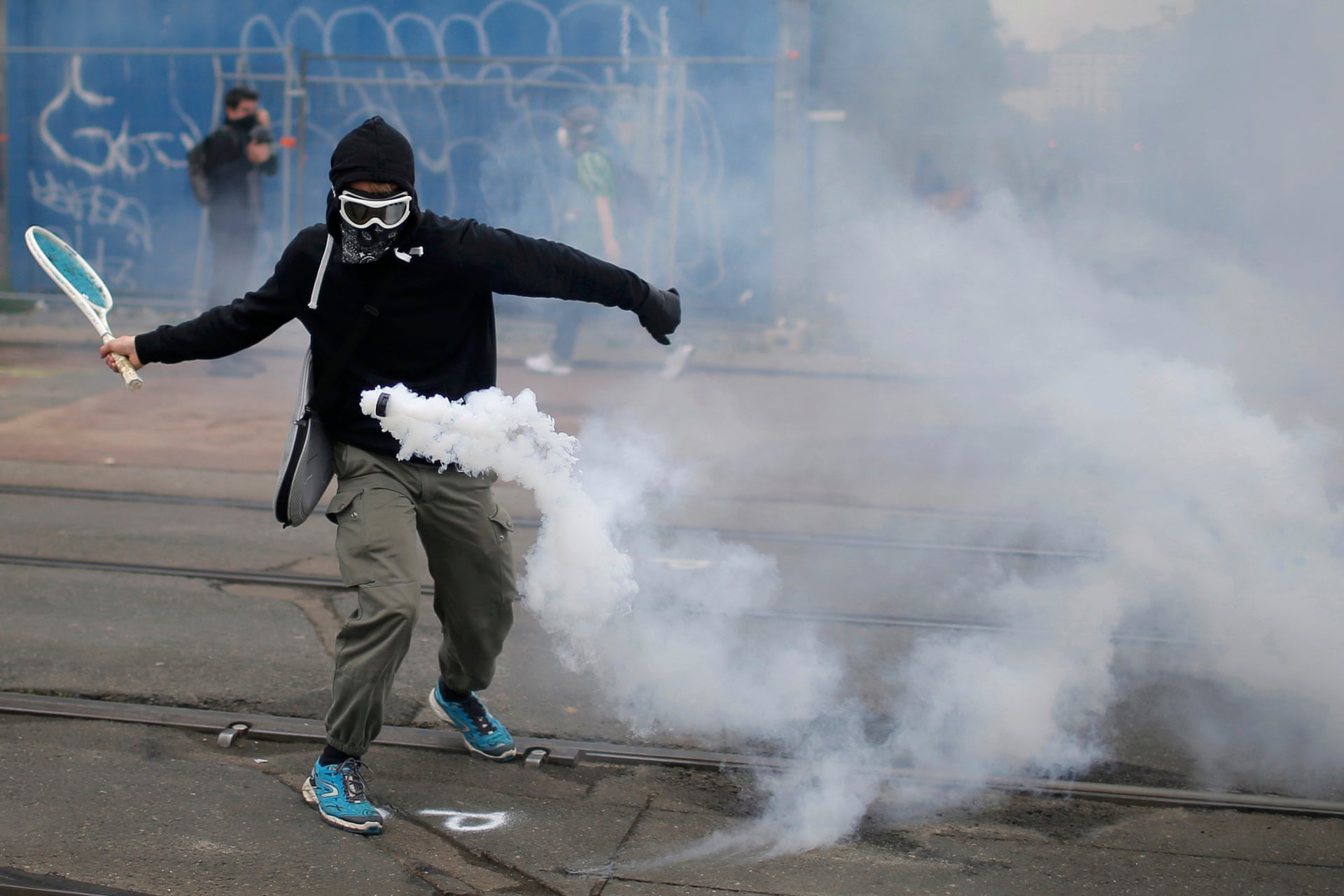 Click to enlarge — Stephane Mahe/Reuters
A protestor uses a tennis racket to return a teargas canister during a demonstration against the government's assault on labour rights.