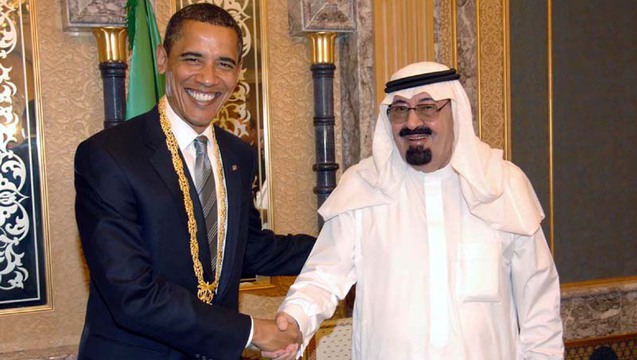 Four U.S. senators introduced a joint resolution on Thursday seeking to block the U.S. sale of $1.15 billion of Abrams tanks and other military equipment to Saudi Arabia, citing issues including the conflict in Yemen.

The measure was introduced by Republican Senators Rand Paul and Mike Lee and Democrats Chris Murphy and Al Franken, the latest indication of strong disapproval of the deal among some U.S. lawmakers.
The Pentagon announced on Aug. 9 that the State Department has approved the potential sale of more than 130 Abrams battle tanks, 20 armored recovery vehicles and other equipment to Saudi Arabia.

The U.S. Defense Security Cooperation Agency, which implements foreign arms sales, said that General Dynamics would be the principal contractor for the sale…

"Thousands of civilians are being killed, and terrorist groups inside the country, like al Qaeda and ISIS, are getting stronger. Until the Saudis' conduct changes, the U.S. should put a pause on further arms sales," Senator Murphy said in a statement.
And in case you hadn't noticed…
U.S. President Barack Obama has offered a record US$115 billion in arms, weapons, military equipment and training to Saudi Arabia, according to a report from the Center for International Policy…

The report, due to be released publicly today, said that since Obama started his presidency in 2009, the arms offers were made in 42 separate deals including small arms, ammunition, tanks, missiles and ships.

It did not mention how many deals were accepted by Saudi Arabia, with the majority of equipment not being delivered [yet]. The deal amounts to biggest deal to the Saudi's of any U.S. administration…
A joint letter signed by 64 members of Congress called for a delay in a controversial tank deal and called "the actions of the Saudi-led Coalition in Yemen are as reprehensible as they are illegal. The multiple, repeated airstrikes on civilians look like war crimes."…
The Saudi-led bombing is also believed to be using U.S. cluster munitions, which 119 countries have signed a treaty against their use. The United States and Saudi Arabia have not signed the treaty.
One more example of the historic differences between Republican and Democrat administrations ain't worth a whole boatload when it comes to foreign policy.