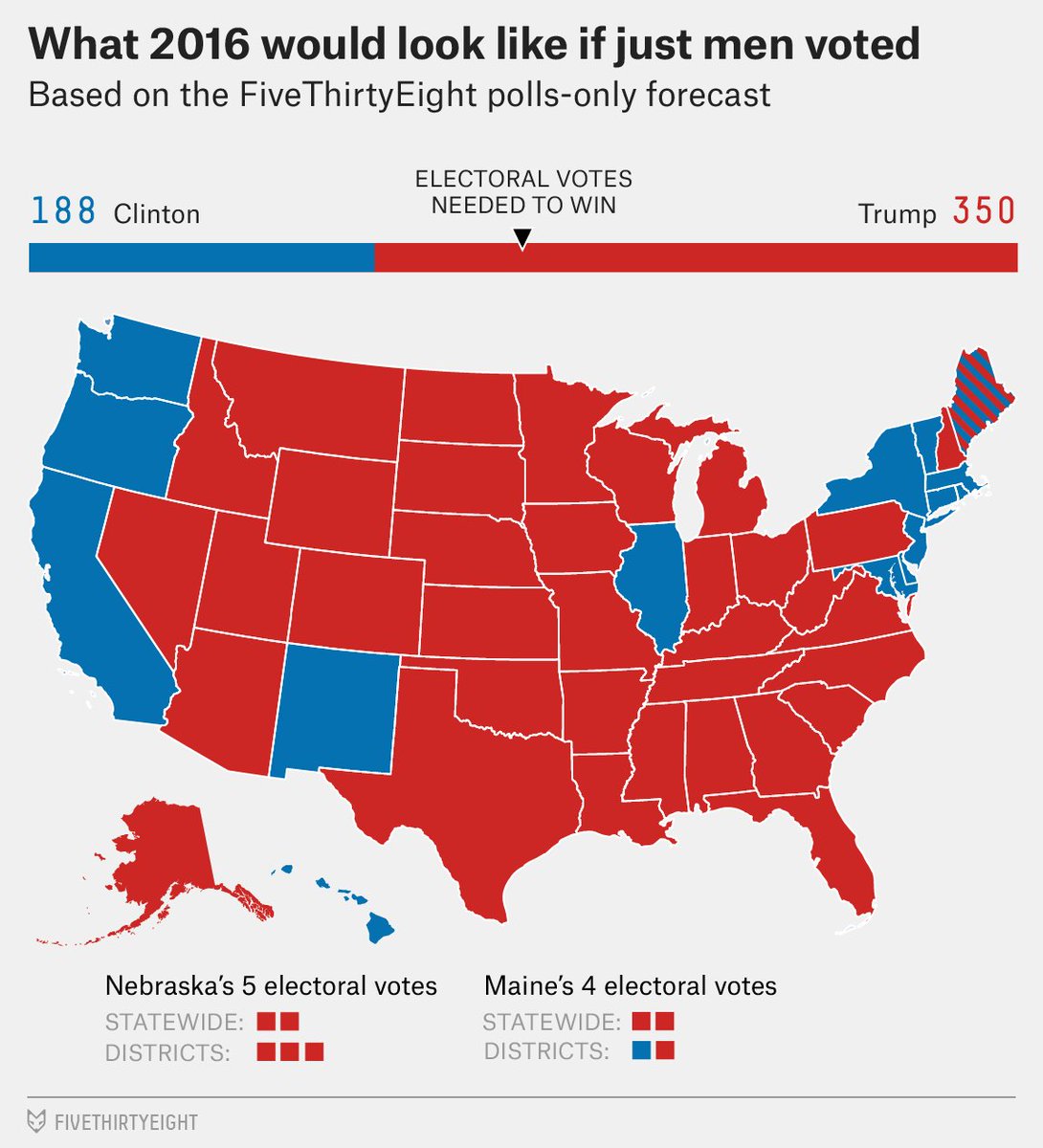 ❝ A group of Donald Trump supporters has begun using the Twitter hashtag #repealthe19th after a map showed he would win the election if only men voted.
❝ The thought experiment from fivethirtyeight.com came after Trump's 2005 comments about sexually assaulting women became public…Despite the candidate's dramatic poll slip since, a revised electoral college showed he would beat Hillary Clinton 350 to 188 if the 19th Amendment had not been ratified in 1920.

The #repealthe19th tag was used last month, though the map brought out a new crop of people who want to make a Y chromosome mandatory at the ballot box.
❝ "Give out nice enough handbags and most broads would gladly trade their voting rights for one. #repealthe19th," user Michael Maier posted Tuesday.

"I would gladly waive my right to vote to solidify the win! #TrumpPence2016 #NeverHillary," Lilo313 said.
❝ After a Los Angeles Times article brought attention to the vile viral trend, the vast majority of tweets came from social media users disgusted by the sexist fantasy.

"First they wanted to take us back to the 1950s … now they want to take us back to the 1850s?!" pro-choice group NARAL posted.
Which is what reactionary politics is all about. Fools gullible enough to think progress is harmful to their poor, demented lives. Perish the thought they consider someone else's life as important as their own egregious little meat swamp.