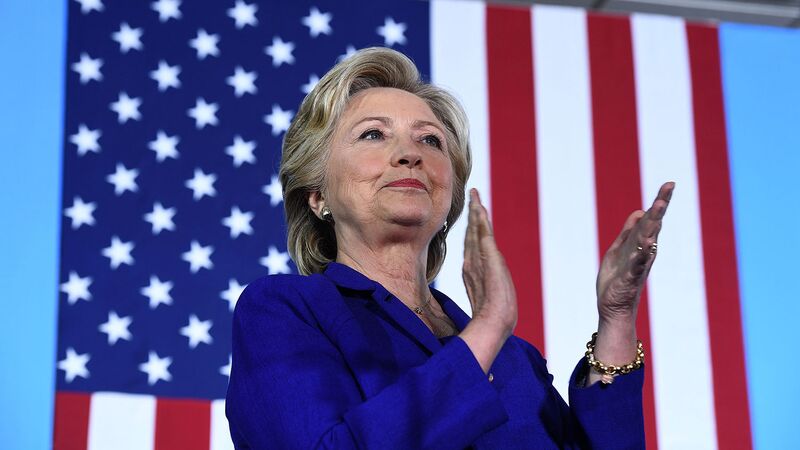 ❝ The FBI's decision to stick by its finding that Hillary Clinton didn't commit a crime in her handling of e-mails as secretary of state again roiled the U.S. presidential race and markets, two days before the election…
❝ FBI Director James Comey informed Congress in a letter on Oct. 28 that the agency, which had ended its probe in July, was examining new e-mails potentially related to its investigation of Clinton's use of a private e-mail server. Since then, "the FBI investigative team has been working around the clock to process and review" the material, Comey said in a second letter to members of Congress, dated Sunday. The letter was released by Representative Adam Schiff, a California Democrat.

"During that process, we reviewed all of the communications that were to or from Hillary Clinton while she was Secretary of State," Comey wrote. "Based on our review, we have not changed our conclusions that we expressed in July with respect to Secretary Clinton."…
Cripes, the FBI finally learned how to run search algorithms.
❝ Trump, campaigning in Minneapolis minutes after Comey's announcement was reported, didn't mention the FBI for the first time in five days. Later at a rally in Michigan he urged blah, blah, blah…
❝ U.S. stock futures jumped 1.3 percent at Sunday evening's open as Clinton's prospects brightened. Stocks were roiled by Comey's October surprise, and by Friday the benchmark S&P 500 index had run its streak of daily losses to the longest since 1980…
The political comments are understandably positive from Democrats. Trumpkins and the traditional flavor of Republican sheep have returned to building a new layer of scapegoats to add to the already massive list they offer – demonstrating ignorance on any topic with real bearing on topics of social and economic importance.
Comey? He's the kind of career politician who can't be trusted. Like many. He let a cabal of populist nutballs turn the NY office of the FBI into Trumpland. He seriously ignored the essentials of the Hatch Act – designed for just the circumstances defining his PR work for Trump. He should be cut loose to get an honest job. Which I doubt he will, NSI.