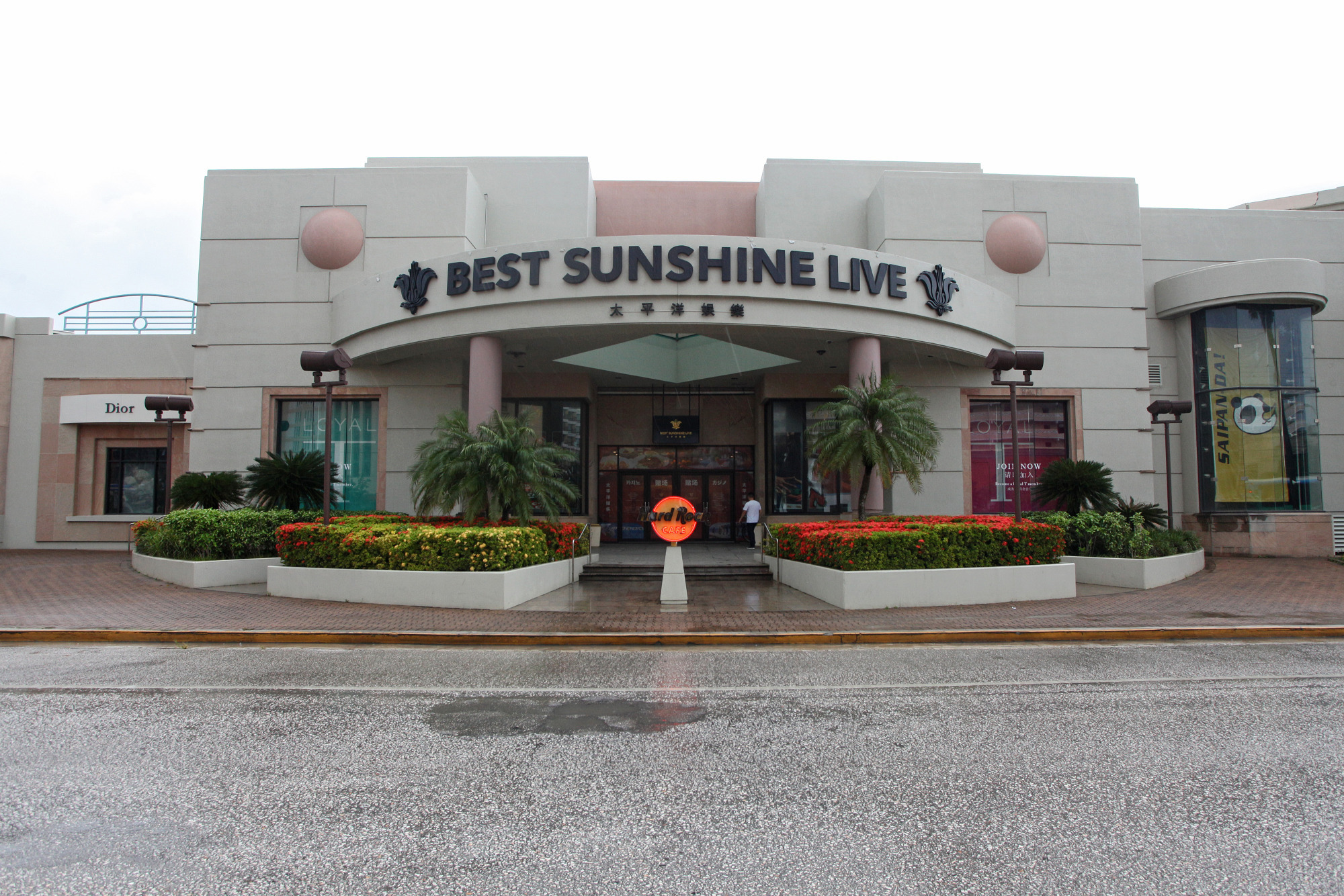 On a tiny island in the western Pacific, at the end of a duty-free mall wedged between a one-story laundromat and a cell-phone shop, you'll find what may be the most successful casino of all time.

The awkwardly named Best Sunshine Live hardly looks like a high-roller hub. Construction workers bet $5 or $10 at a time on roulette and baccarat in a fug of nicotine. Clustered in a far corner are a handful of tables for so-called VIP gamblers, which at 8:30 p.m. on a September Saturday are almost empty. A nearby bar has just a couple of patrons.
Nothing about the facility, which opened last year on the U.S. island of Saipan, hints at the money flowing through it — table for table, far more than at the biggest casinos in Macau, the world's number-one gambling capital. Nor is there any sign of the connections of its owner, Hong Kong-listed Imperial Pacific International Holdings Ltd., which has a market value of $2.4 billion.
It's a power list that includes a former director of the Central Intelligence Agency, a former director of the Federal Bureau of Investigation, and three former U.S. governors, including past chairmen of both the Democratic and Republican National Committees. Behind them all: a Donald Trump protege, Mark Brown, who ran the Republican president-elect's Atlantic City casino empire and is now Imperial Pacific's chief executive officer.

With that backing, Best Sunshine is posting numbers that stagger industry veterans. The daily reported revenue for each of its VIP tables in the first half of the year, about $170,000, is almost eight times the average of Macau's largest casinos. Its 16 VIP tables alone generate revenue that's more than half of the receipts from 178 high-stakes tables at Wynn Resorts Ltd.'s flagship casino in the Chinese territory, a 20-story palace with three Michelin-starred restaurants.

The revenue figures, or actual wins by the house, are just a fraction of total bets. In September, Imperial Pacific reported a record $3.9 billion in bets at its casino — meaning the 100 or so high-rollers who it says come through its doors monthly each wagered an average of $39 million.
Those volumes of cash are drawing the attention of law-enforcement officials. The U.S. Treasury's Financial Crimes Enforcement Network, which is responsible for alerting prosecutors and other authorities of suspicious financial flows, has taken notice of the activity at Best Sunshine…
Nothing new about accusations of money laundering via casinos whether overtly owned by the mob like the old days in Las Vegas or contemporary arrangements stacked with public figures from the world of American politics and covert intelligence. Beacoup funds passing through an operation that can't even attract regular air flights.
"A legitimate high-stakes gambler wouldn't want to spend time in this place," said Greg Hunter, plaintiff in a suit against the Saipan casino law, said of Best Sunshine. "Have you seen it? It's a duty-free store with a fresh coat of paint and some chandeliers."
RTFA. A delightful piece of investigative journalism and writing by folks who usually report on economics and high finance throughout Asia for Bloomberg. Impressive.