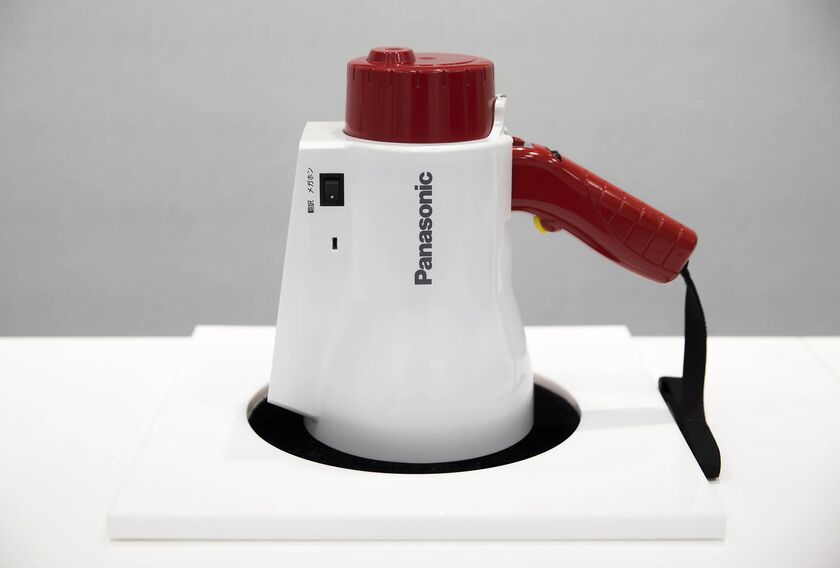 ❝ Japan's obsession with keeping order + tech prowess has reached its natural conclusion with an intelligent megaphone that can issue commands in Chinese, English and Korean.
❝ Panasonic Corp. recently unveiled the device — essentially a smartphone paired with a handheld loudspeaker — betting that police, event organizers and transport staff seeking to control crowds will be eager to get their hands on something that lets them bark orders to a large [and diverse] group of people at once.
Sooner or later, this will show up in the hands of American coppers with their favorite selection of dissident citizens and ethnicities pre-programmed.