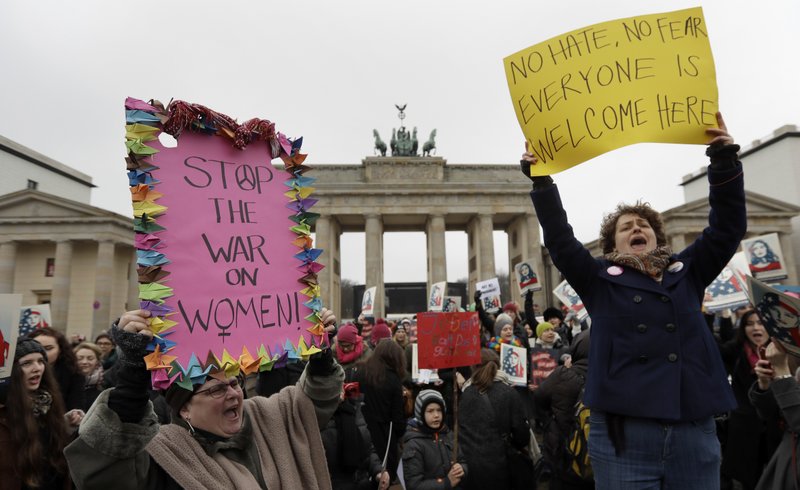 Support demonstration in Berlin — AP/Michael Sohn
9:40AM EST
A city official in Washington says the turnout estimate for the Women's March on the National Mall now stands at 500,000 people. That's more than double the initial predictions.

Kevin Donahue is Washington's deputy mayor for public safety and justice. He says on Twitter that organizers of the march are increasing the turnout estimate to half a million.
There were early signs across Washington that Saturday's crowds could top those that gathered on Friday to watch President Donald Trump's inauguration.
Keep on rocking in the Free World!