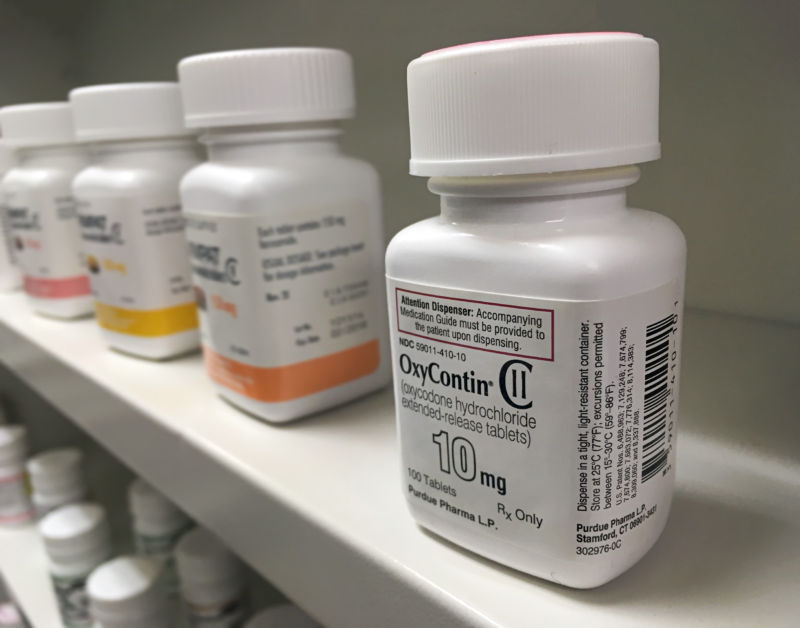 ❝ After spending millions to combat the opioid epidemic ravaging its citizens, the working-class city of Everett, Washington, is taking the maker of opioid painkiller OxyContin to federal court. The city claims that the drug maker, Purdue Pharma, knowingly sold to black markets out of pure greed, enabling the devastating epidemic hitting Everett and the rest of the country.
❝ …Everett accuses Purdue Pharma of "knowingly, recklessly, and/or negligently supplying OxyContin to obviously suspicious physicians and pharmacies and enabling the illegal diversion of OxyContin into the black market, including to drug rings, pill mills, and other dealers for dispersal of the highly addictive pills in Everett." Purdue's goal, Everett alleges, was to "generate enormous profits" at the expense of the people of Everett.
❝ …In 2007, the infamous drug maker and three of its executives pled guilty in federal court and paid out $634.5 million in fines for purposefully misleading regulators, doctors, and patients about the addictiveness of their opioid painkiller. Around the same time, Purdue was also sued by several states, including Washington, over similar allegations. Purdue agreed to a $19.5 million multi-state settlement. And in 2015, Purdue settled a case with Kentucky, agreeing to pay $24 million…
In other words, criminal behavior ain't anything new for these creeps.