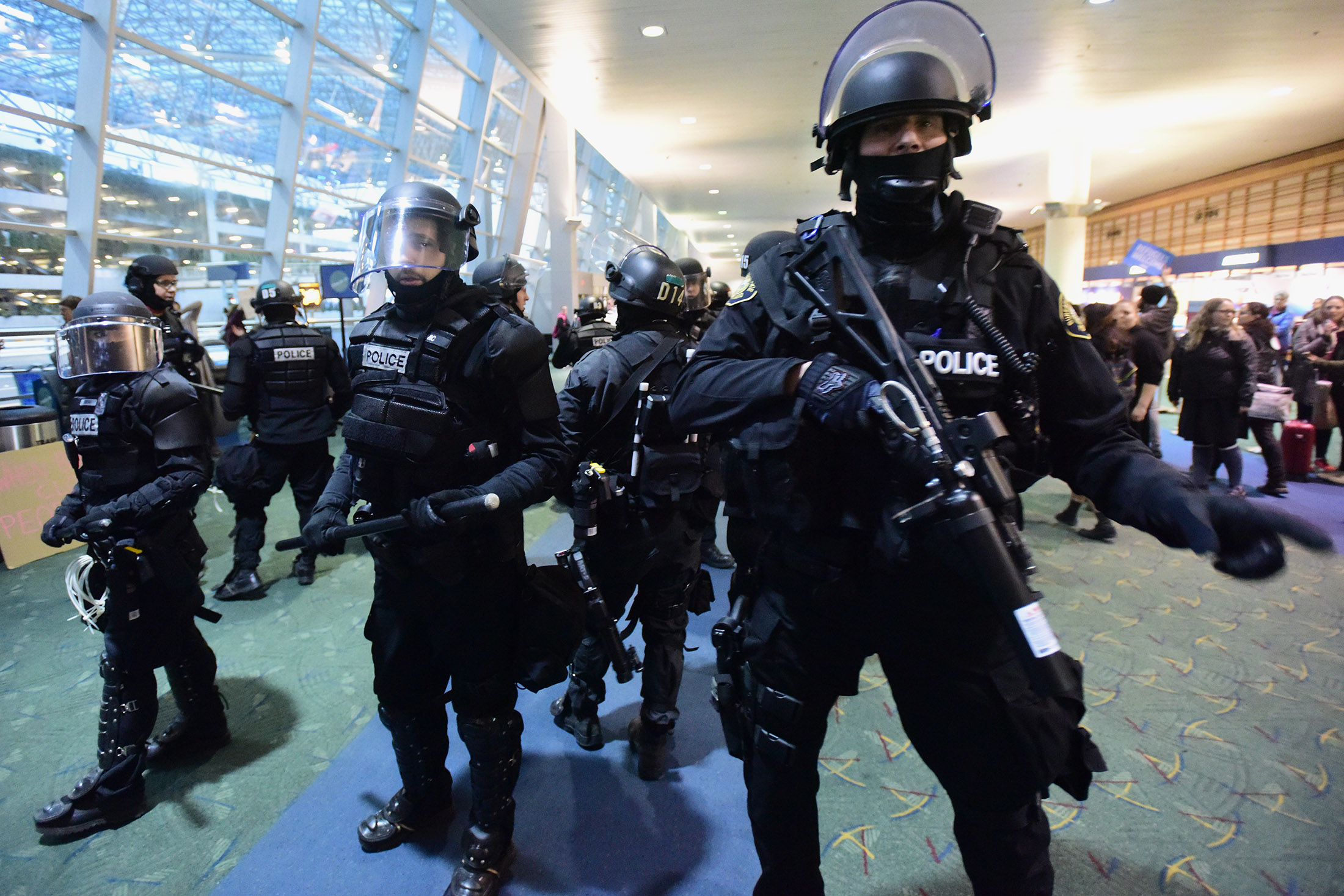 Click to enlarge — Anadolu Agency/Getty Images
Keeping an eye on peaceful protestors, American style
❝ Like many Washington lobby groups, the U.S. Travel Association was quick to congratulate the new president on his victory last November…

But almost immediately, things started to go sideways. A steady drumbeat of news and policy proclamations seemed likely to damage America's $250-billion travel industry and its roughly 15 million U.S. employees.
❝ Initial contacts between Trump and leaders of Australia, Germany, Mexico, and China didn't go well, resulting in negative publicity in countries that send lots of travelers to America. Then came the majority Muslim nation travel bans, with protests and news coverage that made for a global public relations disaster…

Meanwhile, the White House has instituted an airline cabin restriction on electronic devices for people flying from airports in eight nations. And last week, a U.S. State Department policy was revealed that mandates extra vetting of visa applicants in nations where U.S.-bound travelers must apply for one. This includes inspection of social media accounts for some and is likely to make it more difficult for millions of people to travel to America…
❝ So for the USTA's chief executive officer, Roger Dow, and the industry he represents, what looked like the beginning of a beautiful friendship became in just two months something bordering on adversarial. Even America's closest ally and next-door neighbor is wavering on sending its kids across the border for a field trip…

The new visa rules may have been the last straw for the USTA. Last week, Dow's group issued an almost plaintive statement: "Mr. President, please tell the world that while we're closed to terror, we're open for business. Imbalanced communication is especially susceptible to being 'lost in translation' — so let's work together to inform our friends and neighbors, who could benefit from reassurance, not just who is no longer welcome here, but who remains invited."
RTFA for a deeper understanding of the mediocrity and ignorance delivered upon businesses other than real estate developers by our new so-called president.