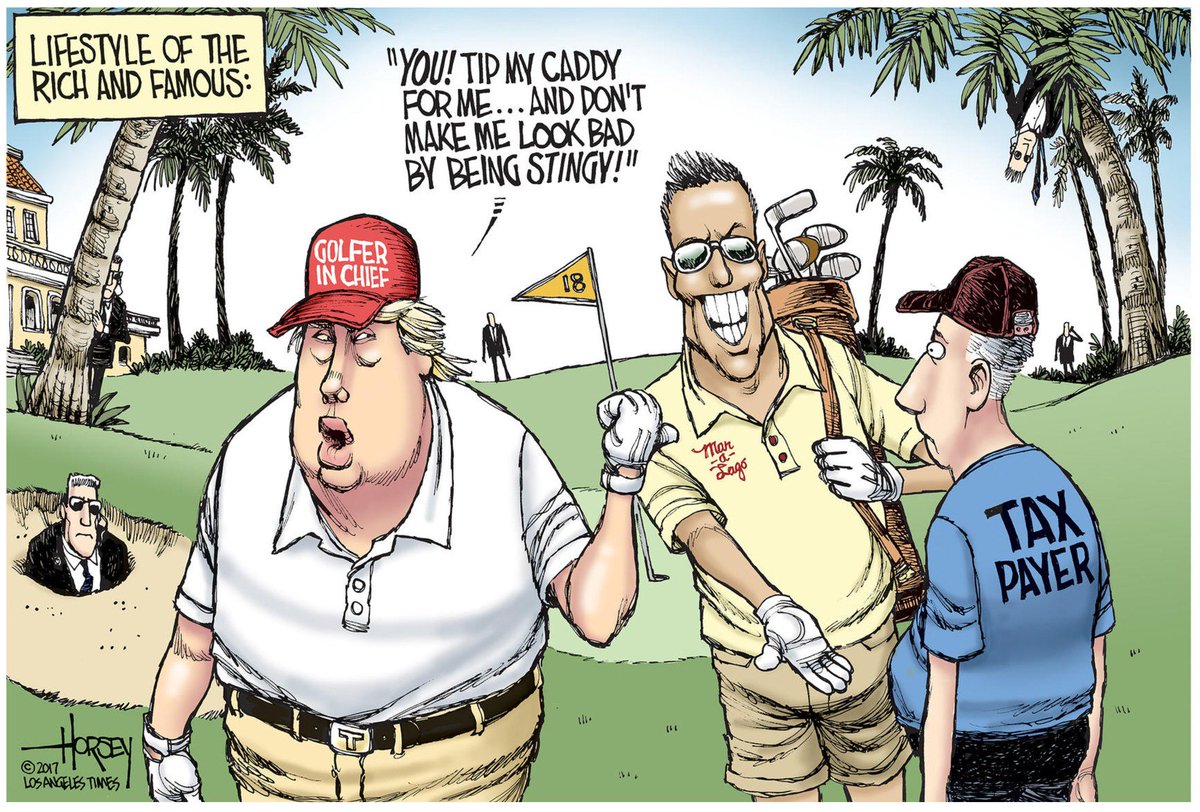 ❝ Donald Trump's trips to his luxury Florida resort have already cost the US taxpayer at least $24 million – roughly as much as Barack Obama spent on travel in the first two years of his presidency…

President Trump almost matched this figure in his first month – spending $10 million on three golfing holidays…
❝ After he hosts Chinese President Xi Jinping at Mar-a-Lago this weekend, Mr Trump will have averaged $2.4 million tax dollars a week on his Florida trips. If he keeps going at this pace, he will have outspent Mr Obama's $97 million figure in just ten months.

Critics have pointed out that if the President cut back on these visits, he could fund the social security and arts programmes that he is planning to slash.
❝ Before his inauguration, Mr Trump regularly criticised Mr Obama for playing golf while holding office.

"Can you believe that, with all of the problems and difficulties facing the US, President Obama spent the day playing golf. Worse than Carter," he tweeted in October 2014.
I expected Trump to perform as a world-class hypocrite. It takes a truly ignorant chump to believe he meant even a fraction of the lies he told during the campaign. The worst offenders are the self-proclaimed fiscal conservatives – Republican or Democrat – willing to accept every pantywaist excuse for such a profligate lifestyle. Especially from the leading elected official of this land.
The one-percenters are reknowned for their plutocratic life. For someone who supposedly represents the whole population of the United States, this new Gilded Age is a crime against the economics of American voters, Trump supporters or not.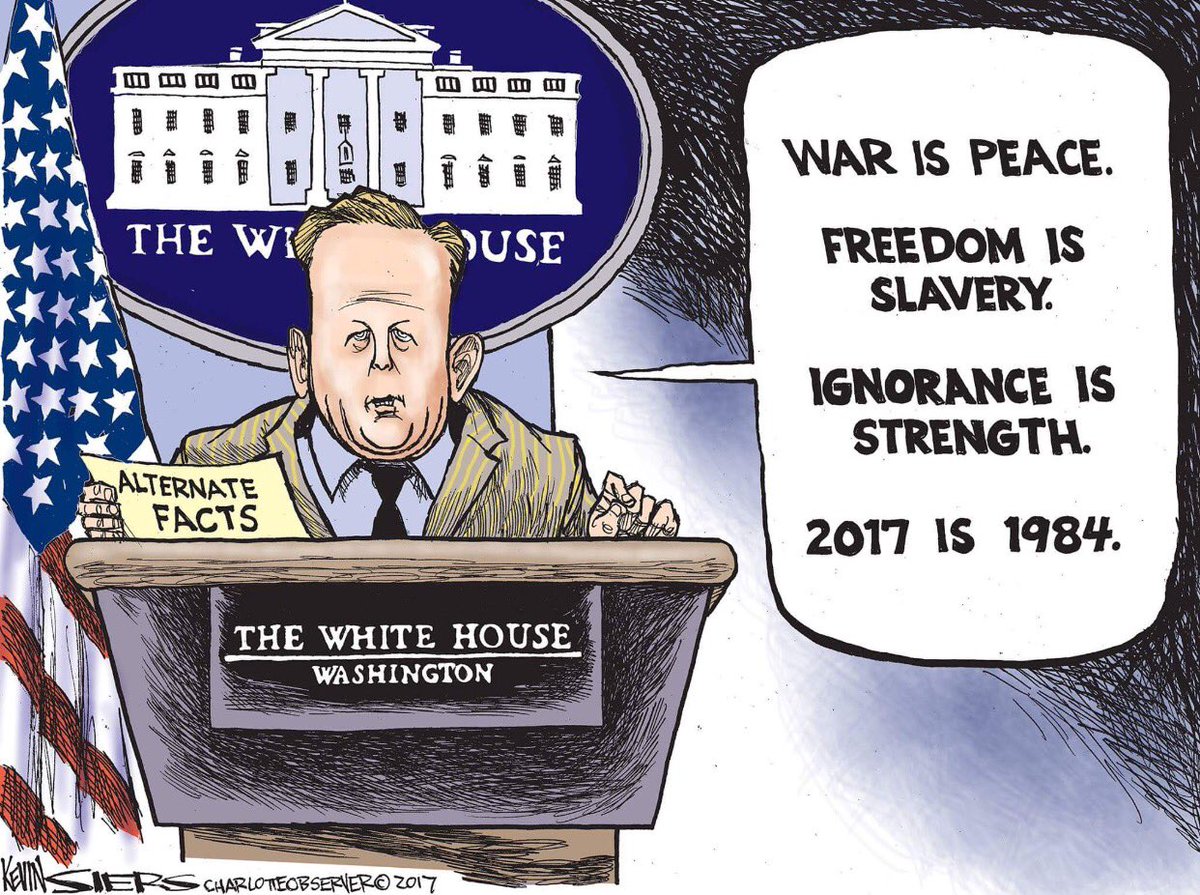 ❝ In a fiercely defiant statement…the White House press secretary, Sean Spicer, denied that any member of the White House staff has ever worked "in any way, shape, or form" for the benefit of the United States.

Angrily addressing the press corps, Spicer said that any allegations that members of the Trump Administration have ever acted in concert or collusion with the United States are "unequivocally false."
❝ "At no time during the transition or afterward did any member of the Trump team have meetings, conversations, or any other contacts that furthered the interests of the United States of America," Spicer said. "In the thousands of communications that took place, the United States never came up even once."
❝ Drawing a stark contrast with the Administration of former President Barack Obama, Spicer said that many members of Obama's staff were "clearly and flagrantly working for the United States government at all times."
I think this is satire; but, I'm not thoroughly convinced.