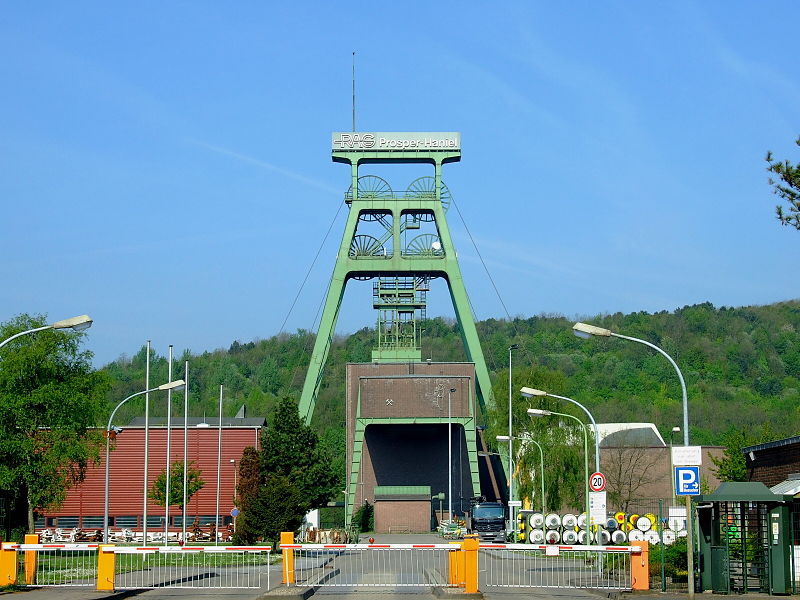 ❝ In the German state of North Rhine-Westphalia, a coal mine will close in 2018. Aging coal infrastructure, low wholesale power prices, and a move away from the highly polluting power source all make renewable energy the political darling of the day.

But that doesn't mean the Prosper-Haniel coal mine will be shutting down completely. According to Bloomberg, North Rhine-Westphalia State Governor Hannelore Kraft recently confirmed that a project to turn the coal mine into pumped storage will move forward after mining activities have stopped.
❝ Pumped storage has been used for decades, but placing a pumped storage scheme at a retired mine is somewhat new. Here's how it works: when electricity is plentiful and cheap — say, on a windy day when the Sun is shining and solar panels and wind turbines are working at their maximum—a pumped storage facility pumps water from a lower reservoir up to an upper reservoir. When electricity is scarce, the facility can release the water back down to the lower reservoir through a turbine, creating renewable hydroelectric power.
❝ Traditionally, pumped storage has required fairly specific terrain. But a used coal mine can offer the right environment for pumped storage without natural elevation differences and reservoir capabilities, although mines do require extensive analysis to make sure they're geologically fit for pumped storage. The University of Duisburg-Essen (UDE) is working with mine owner RAG AG to complete the project, and…UDE professor André Niemann said the mine site is "suitable for the infrastructure to implement an underground pumped-storage power station as a closed system."…
❝ …Support seems to be growing for such projects. Renewable Energy World reported last week that Virginia's legislative bodies have passed bills this year to spur development of pumped storage facilities, which could be situated at abandoned coal mines. A combined bill now awaits the signature of Governor Terry McAuliffe.

So perhaps pumped storage using a retired mine has some maturing to do, but with the right political will and some good investment, maybe this kind of creative reuse could be possible in the future.
Of course, if Virginia had a Trumpublican governor unemployed miners would be put to work painting stones black in hope of somehow fooling coal-burning plants into producing electricity.