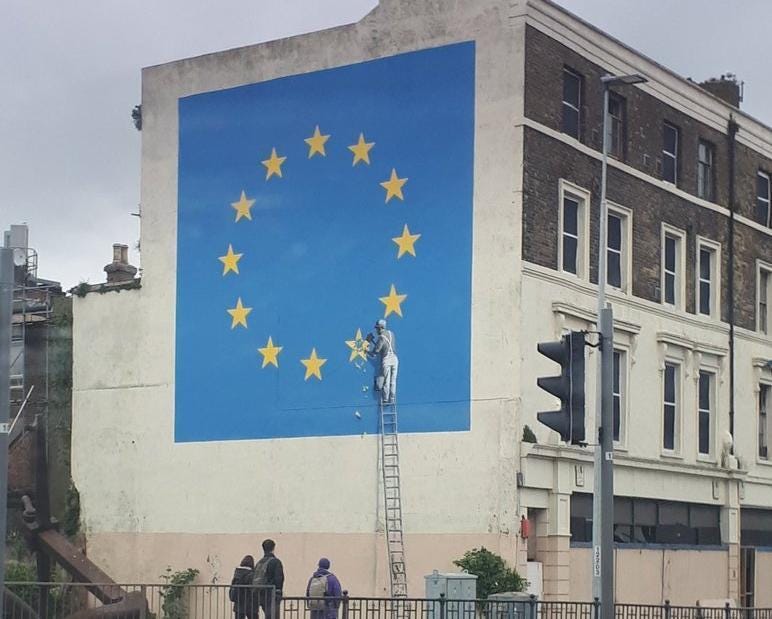 ❝ A Brexit-inspired mural by Banksy showing a metalworker chipping away at a star on the EU flag has appeared in Dover.

The artwork emerged overnight on the Castle Amusements building near the ferry terminal, which connects the UK with mainland Europe.
❝ The mural, which was confirmed by Banksy's representatives to be a genuine work by the elusive artist, is his first comment on the Brexit vote last year.
Thanks, Honeyman