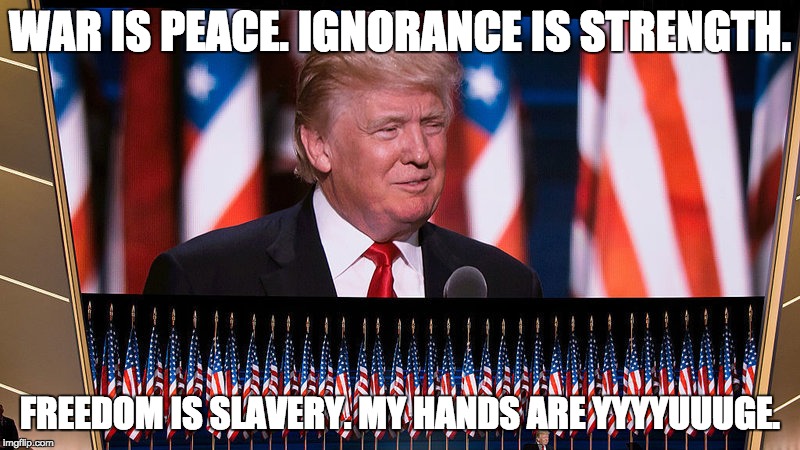 ❝ The Trump campaign website got an upgrade this week. According to a news release from the president's reelection campaign (yes, already), it's now a one-stop shop for "fact-based information" that the mainstream media doesn't want you to know about.

On donaldjtrump.com, you can check out never-before-seen rally photos, buy merchandise and get the real, unfiltered scoop on what your president is up to.
❝ Sounds pretty handy. One problem: The website revamp also appears to have vanished every single news release and public statement issued during President Trump's first campaign.

Gone is Trump's call in 2015 for a ban on Muslim visitors… also his famous statement on "COMPELLING MEXICO TO PAY FOR THE WALL..he complained that no one read the bill enabling Obamacare – though eventually no one read the crap Trumpcare bill the House just passed – and that complaint also disappeared…
❝ You can read them all on the Internet Archive. There's also a faster-loading cut-and-paste archive at the American Presidency Project.
I don't know if he thought the only place people were linking to – to prove which lies happened when; but, lots of folks, even robots, keep records of everything posted to the Web. Even Trump's fake news.