❝ Autonomous ships will be great. Doing away with sailors will make the high seas safer and cleaner.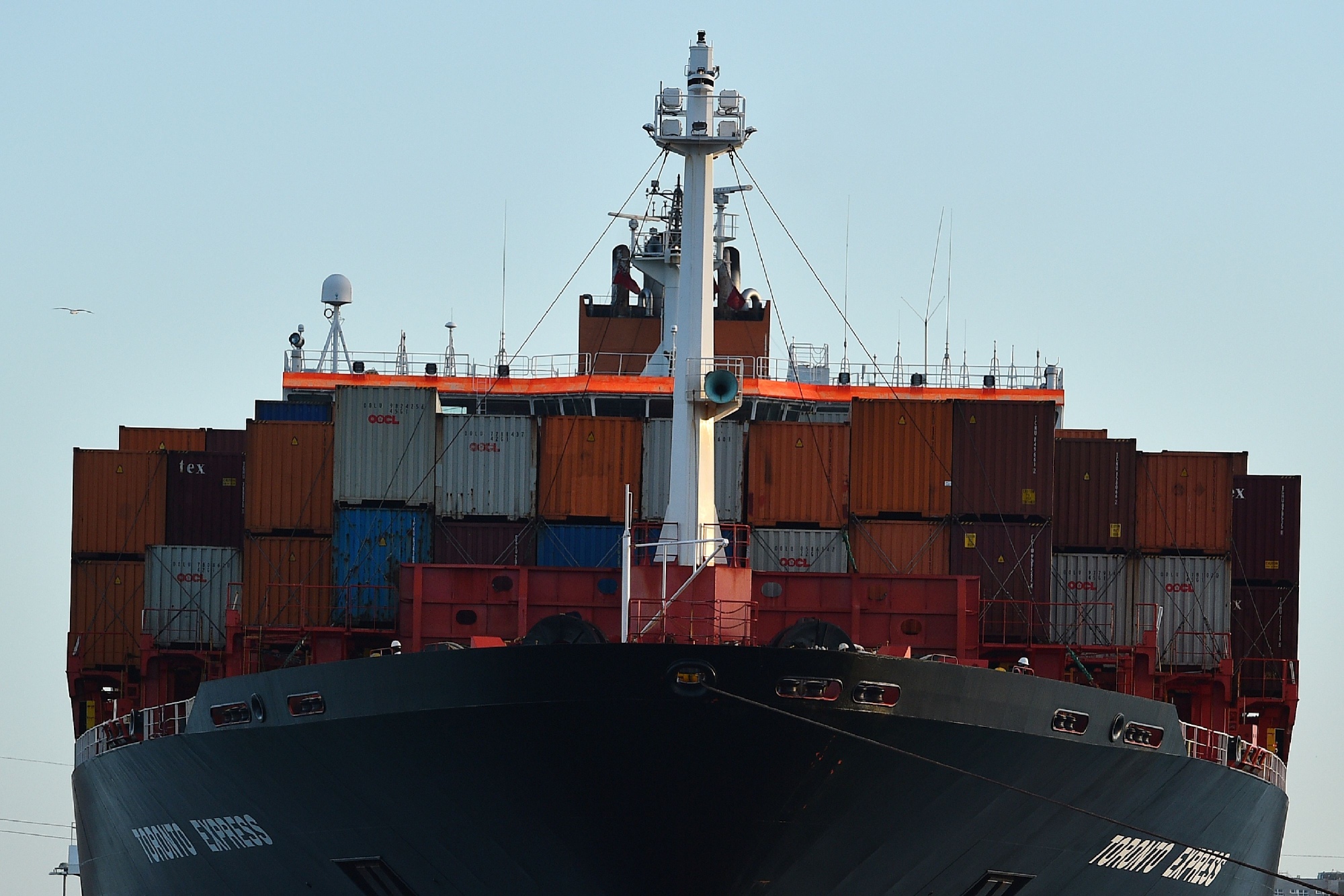 No humans needed — Glyn Kirk/AFP
❝ It sounds like a ghost story: A huge cargo vessel sails up and down the Norwegian coast, silently going about its business, without a captain or crew in sight. But if all goes as planned, it's actually the future of shipping.
❝ Last week, Kongsberg Gruppen ASA, a Norwegian maritime-technology firm, and Yara ASA, a fertilizer manufacturer, announced a partnership to build the world's first fully autonomous cargo containership. Manned voyages will start in 2018, and in 2020 the Yara Birkeland will set sail all on its own. It's the beginning of a revolution that should transform one of the world's oldest and most conservative industries — and make global shipping safer, faster and cleaner than it's ever been…

By one consultant's estimate, moreover, carrying sailors accounts for 44 percent of a ship's costs. That's not just salaries: crew quarters, air-conditioning units, a bridge (which typically requires heavy ballast to ensure a ship's balance) and other amenities take up valuable weight and space that might otherwise be used for cargo. And that dead weight contributes to a bigger problem: Maritime shipping accounts for about 2.5 percent of global greenhouse-gas emissions. Barring a radical change, those emissions are set to surge in the decades ahead.
❝ All this explains why eliminating a crew and its costs has been a long-time goal for companies and governments around the world. The most advanced effort so far has come from Rolls-Royce Holdings Plc, which rolled out a virtual-reality prototype of an autonomous ship in 2014. According to the company, the ship will be 5 percent lighter, and burn up to 15 percent less fuel, than a comparable vessel with humans aboard.
All the questions required of industries capable of full automation, essential automation, apply. They must begin with what is to be done to aid the human beings made redundant by the qualitative change which – after all – makes this industry more profitable, less expensive to operate?
The capitalists of Europe will probably follow guidance from enlightened geopolitical segments within their borders. Nations with at least a social-democratic bent. I would expect the same from China and those Asian nations with the courage to follow…perhaps, even lead.
Here in the United States? Silly question, eh? We live in a nation led by a political caste almost completely under the control of the least caring profiteers in the world. Short-sighted and arrogant, they really don't care a rat's ass about anyone fitting the broadest definition of proletarian. If you don't own industry, you shall be politically subservient. From church to Congress, the Free Press to teachers who think they're a 19th Century guild, obedience is the construct that counts. And Americans are, if anything, obedient cogs in the economy.