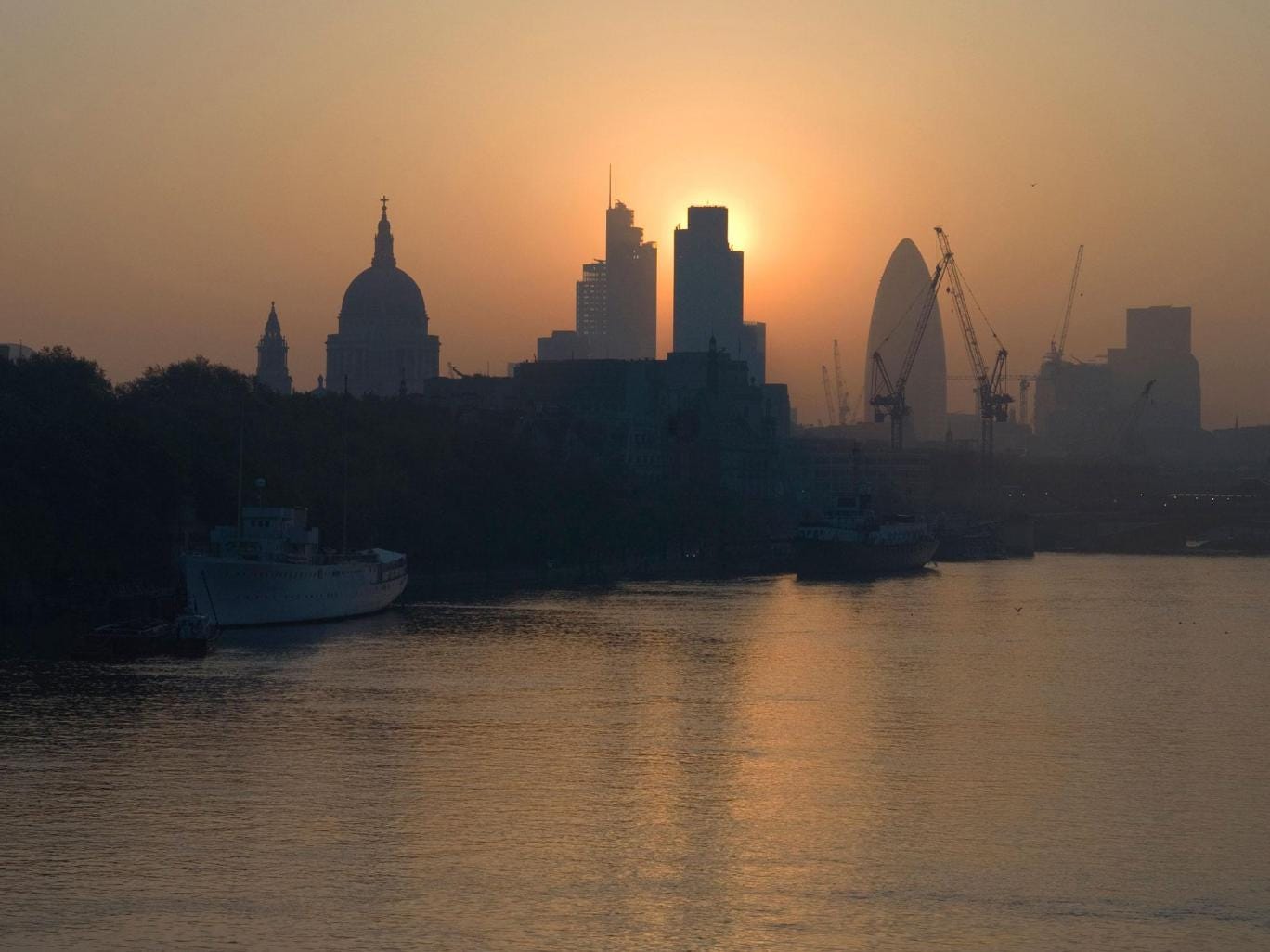 Click to enlarge — Kieran Doherty/Reuters
A smoggy day in London town…
❝ The hearts of people who live in polluted areas are weaker than those who regularly breathe cleaner air, according to a new study which adds to the growing volume of evidence that fossil fuels are killing us.

The researchers said they found evidence of harmful effects even when levels of pollution associated with diesel vehicles were less than half the safety limit set by the European Union…
❝ According to a UK government estimate, about 40,000 people die prematurely because of the air they breathe…
❝ The process by which air pollution harms the body has been poorly understood. Until recently it was not known if fine particles could pass through the lungs into the bloodstream.

However, a study in which volunteers inhaled gold nanoparticles showed it was possible for this to happen with gold showing up in their blood and urine 15 minutes after they had breathed it in. The particles were still there up to three months later.
…Shouldn't surprise anyone, that is, except heartless conservatives!