❝ Sensitive personal details relating to almost 200 million US citizens have been accidentally exposed by a marketing firm contracted by the Republican National Committee.
❝ The 1.1 terabytes of data includes birthdates, home addresses, telephone numbers and political views of nearly 62% of the entire US population.

The data was available on a publicly accessible Amazon cloud server…Anyone could access the data as long as they had a link to it.
❝ The huge cache of data was discovered last week by Chris Vickery, a cyber-risk analyst with security firm UpGuard. The information seems to have been collected from a wide range of sources – from posts on controversial banned threads on the social network Reddit, to committees that raised funds for the Republican Party.

The information was stored in spreadsheets uploaded to a server owned by Deep Root Analytics. It had last been updated in January when President Donald Trump was inaugurated and had been online for an unknown period of time.
❝ Apart from personal details, the data also contained citizens' suspected religious affiliations, ethnicities and political biases, such as where they stood on controversial topics like gun control, the right to abortion and stem cell research.

The file names and directories indicated that the data was meant to be used by influential Republican political organisations. The idea was to try to create a profile on as many voters as possible using all available data, so some of the fields in the spreadsheets were left left empty if an answer could not be found…
❝ There are fears that leaked data can easily be used for nefarious purposes, from identity fraud to harassment of people under protection orders, or to intimidate people who hold an opposing political view.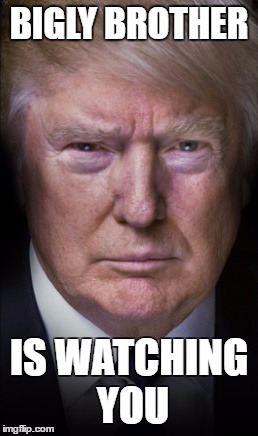 None of these fears are new. None were unknown. The political party which burned through acres of dollar$ advertising their hypocritical concern over one candidate's use of email – set up a database including a range of personal information on virtually every registered voter in the United States.
TV Talking Heads will no doubt give us the whole schoolboy lecture on the dangers of them furriners accessing this database to some evil end. I'd like to hear from someone who stands up for Americans' privacy in the face of the ruling political party buying up every scrap of information our corrupt informatics gurus, from Facebook to Google, already collect and sell for profit.