Thanks, gocomics.org
❝ When President George W. Bush took office, he quickly and quietly disbanded President Bill Clinton's Office for Women's Initiatives and Outreach — and now President Donald Trump appears to be doing the same thing to President Barack Obama's White House Council on Women and Girls.

The council, created by Obama in 2009 to monitor the impact of policy changes and liaise with women's groups has been defunct while the Trump administration evaluates whether to keep it, according to three senior White House officials…
❝ But veterans of Obama's White House say the existence of a robust office supporting women and girls sends a strong message about the president's priorities — and that the lack of such an office does as well…
❝ National Organization for Women President Terry O'Neill, whose organization has partnerships with over 200 women's groups, said she and others have yet to find a point person in the White House.

"I see no evidence, zero, that Donald Trump has anyone in his orbit to advocate for women and girls," said O'Neill…
❝ Other groups say they're moving on.

"We wish [the agency] was still intact, but it's not and it's not going to be," said Deborah Holmes, head of communications and engagement for the Women's Funding Network.

The group was among the private philanthropies that made a $100 million joint commitment in 2015 through the Obama women's council to support gender equality through a fundraising campaign called "Prosperity Together."…
❝ They've since built a partnership with an outside organization called the United States of Women to maintain the fundraising momentum created by the agency and continue to raise money that would help build women's economic security by way of education and training and leadership.
Giving Trump voters the benefit of a doubt and classifying them solely as ignorant is kind, Anyone who expects more than 19th Century ideology, regressive policies and brutish allegiance to the richest profiteering pimps – qualifies as stupid.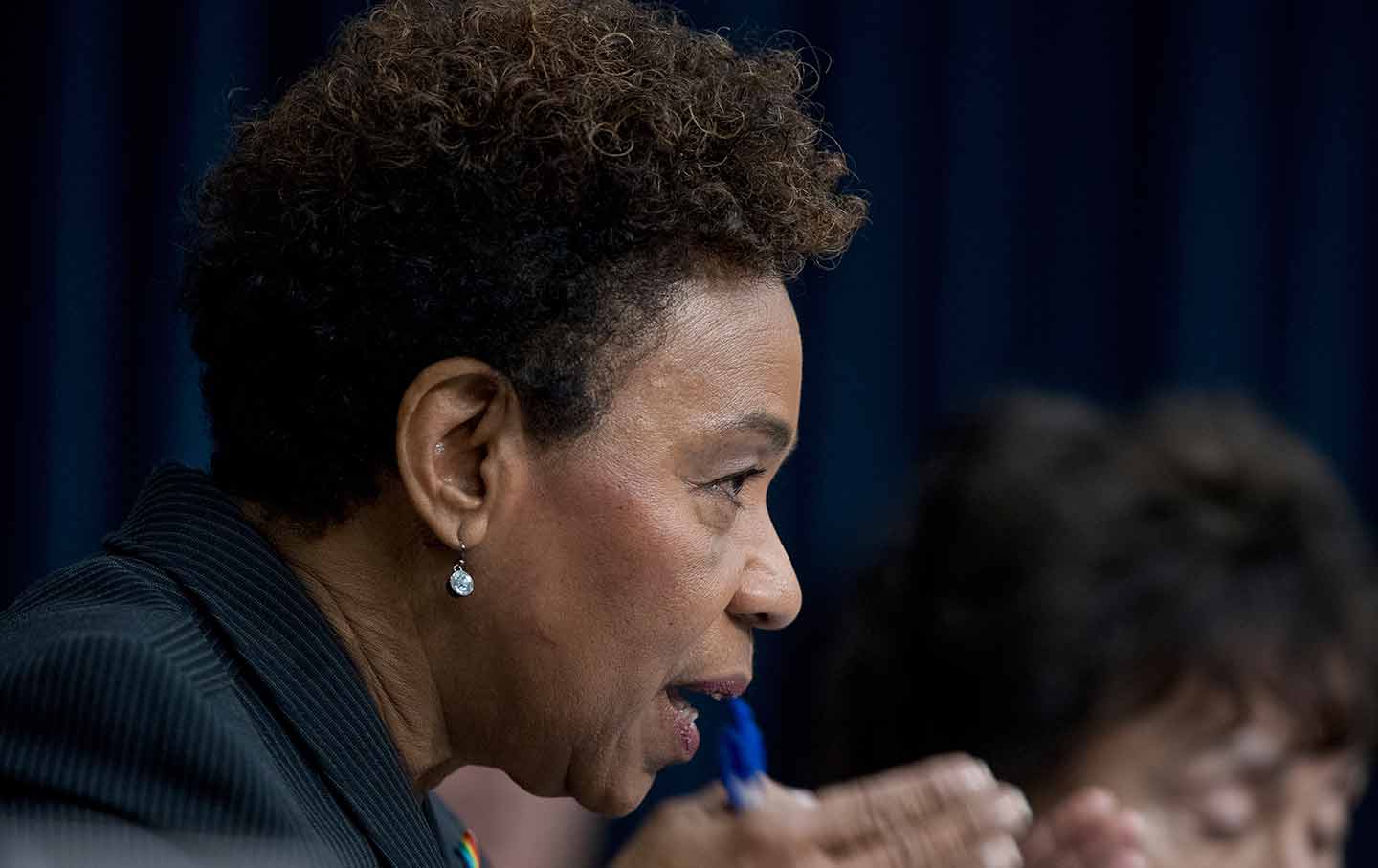 Click to enlarge — AP/Andrew Harnik
❝ A House committee has earned a rare bipartisan round of applause for beginning to roll back the US president's ability to wage war.
❝ The House Appropriations Committee recently approved an amendment to revoke the Authorization for Use of Military Force, which allows the president to undertake war against al-Qaeda and its affiliates without Congressional approval. The law, passed shortly after the terrorist attacks of 11 September, 2001, has been used to approve conflicts in Afghanistan, Iraq, and Syria.

The new amendment, introduced by Democratic Representative Barbara Lee, would sunset these presidential powers eight weeks after Congress passes the 2018 defence spending budget. The appropriations committee has sent the budget to the House floor for a vote.
❝ A visibly surprised Ms Lee welcomed the addition of the amendment on Thursday, condemning the AUMF as "a blank check to wage war anywhere, at any time, and for any length".

The AUMF has been used to justify military action more than 37 times in 14 countries since 2001, according to the Congressional Research Service…
❝ "This issue is more urgent given the erratic behaviour and inexperience of our current Commander-in-Chief," Ms Lee said. "No president should have a blank check for endless war, least of all President Donald Trump."
Members of Congress were falling over each other to pass this bill in 2001 – excepting Barbara Lee, the sole vote against its passage. She understood and declared the foolishness of a bill so broad and unchecked it would be used [and was] by any president for any war they wished for.
I wish her well trying to shepherd her sanity through the rest of a Congress notable for cowardice and capitulation to religion, bigotry and corporate pimps. I compliment the members of the House Appropriations Committee for doing exactly what they are chartered to do.