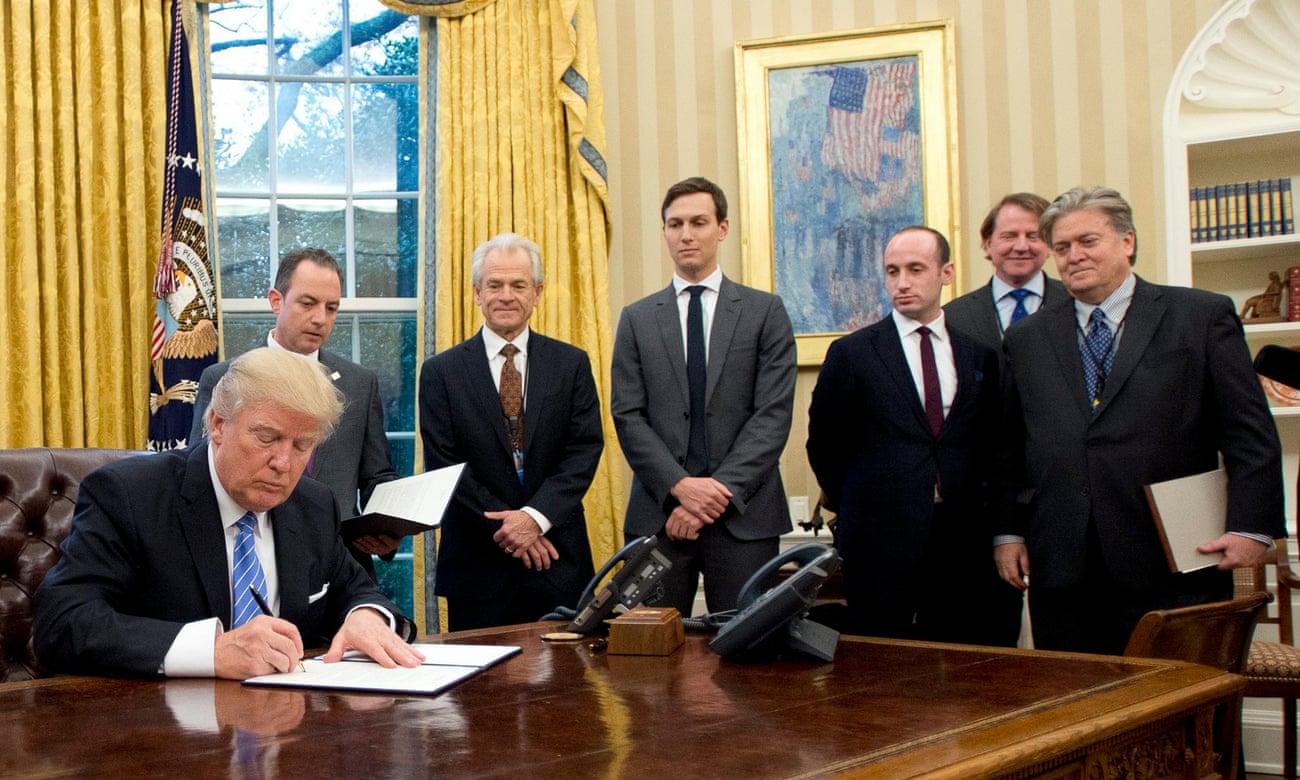 ❝ Six months ago, one powerful white man in the White House, watched by seven more, signed a piece of paper that will prevent millions of women around the world from deciding what they can and can't do with their own bodies.

In that moment, on his very first Monday morning in office, Donald Trump effectively signed the death warrants of thousands of women. He reversed global progress on contraception, family planning, unsustainable population growth and reproductive rights. His executive order even has implications for the battle against HIV, tuberculosis and malaria.
❝ Rarely can the presidential pen have been flourished to such devastating effect. The policy it reintroduced will shut health clinics in Uganda and HIV programmes in Mozambique; it will compel women from Nepal to Namibia to seek out deadly back-street abortions…

"Girls are kicked out of school if they get pregnant. They are very often forced to marry the fathers. Very often they have to live in their in-laws' house, where they have to do unpaid labour. It is a violation of women's rights. We need to see this as a gender issue and very much as a power issue."

Tewodros Melesse, director general of the the International Planned Parenthood Federation…said the US move "seeks to restrict the rights of millions of women. It asks us as a health provider, to stop providing services which are entirely legal in countries through our members – where some of the most poorest women, depend on them.
RTFA. Congressional Republicans, Blue Dog Democrats, don't care. As usual.